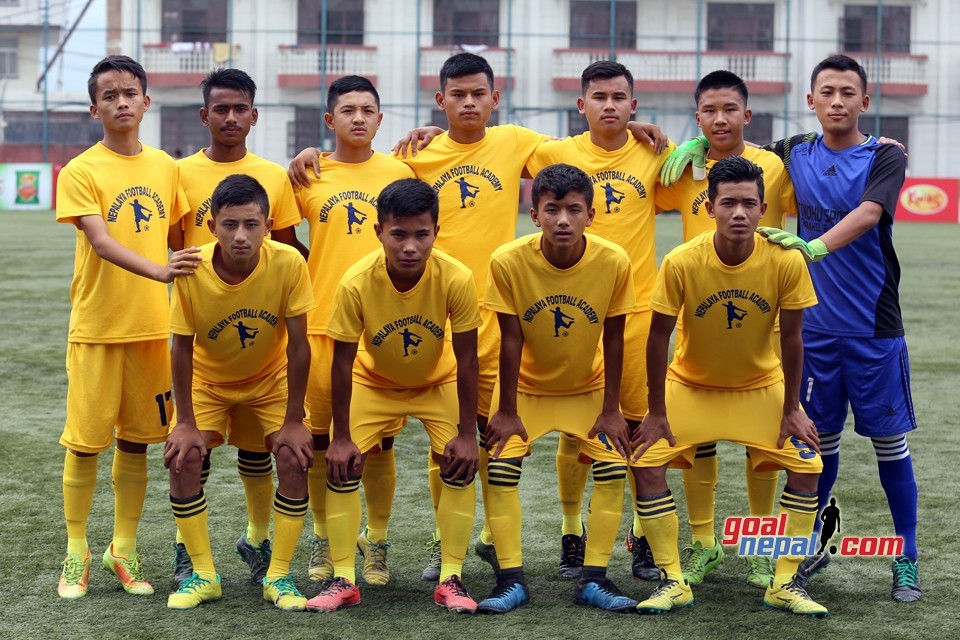 Nepalaya academy defeated Gyankunj school 9-1 on Tuesday in Kwiks cup inter school football championship qualifiers at ANFA complex.



Sameer Sunuwar scored a hat trick (6', 35+1, 60') while Lakpa Dorje Sherpa (12'), Mingmar Tamang (20'), Sagar Theeng (31', 53'), Anil Jimee (56') scored for the winners.

Another goal was scored in an own post. 

Kishor Thapa (59') scored one for Gyankunj.
Ikeda International School defeated Shree Chandrabindu International 3-1 in tie breaker in the last match. Both teams played 0-0 draw in regulation time.

ANFA is organizing the qualifiers, which is sponsored by Kwiks.
Japanese Kids Paying Respect To U12 Team From Nepal