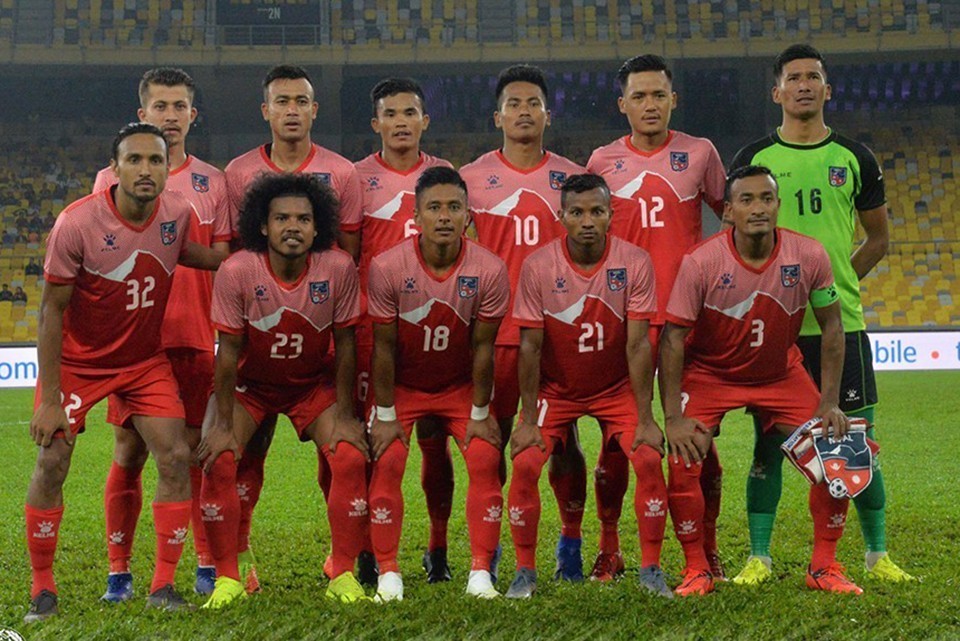 Nepal is the lowest ranked team in Group B of FIFA World Cup Asian qualifiers. They are grouped with mighty Australia, Jordan, Kuwait and Chinese Taipei.

The road to Qatar 2022 is a long way. It is indeed a dream for Nepal to compete in World Cup. Leave it world cup, it's dream for Nepal to compete in Asian Cup.

Gorkhalis' road to Qatar 2022 or China 2023 (Asian cup) is likely to be a long and tiring one, intense heat, humidity and hectic air miles.

Away matches:
Nepal's first away match is down under on October 10. Nepal have to travel 4959 miles x 2 (to & fro). It can be tiring. The temperature in Australia in October lies between 18-22 degrees Celsius during the day while the temperature at night drops to 14 degrees Celsius. 
Australia is the lowest continent in the world with an average elevation of only 330 metres. 



Nepal's second away match is on November 15, 2019 against Kuwait. Kuwait is 2,208 miles far away from Nepal. 
Kuwait City, the venue of the match, is dry year-round and the temperature should be 30-35 degree celsius plus high humidity. 
It is just 108m above sea level.

Nepal's third away match is on March 26, 2020 against Chinese Taipei. It is 2242 miles far away from Nepal. The match will most probably be played in Khaosiung. Spring begins from March, and is the best time of the year to visit Taiwan, as the weather is pleasant and cool. Average low and high temperatures are 14 °C (58 °F) and 18 °C (65 °F).
 It is just 9m above sea level.

Nepal's last away match is on June 4, 2020 against Jordan. It is 2868 miles far away from Nepal. 
June, July and August are usually rainless and daily temperatures can reach 40°C and above with high humidity. Team Nepal needs to be extra cautious if Sirocco (a hot, dry southerly wind) blows.
 It is 776m from sea level.

Nepal's home matches:

Nepal Vs Kuwait on September 5, 2019.

Nepal Vs Chinese Taipei on September 10, 2019.

Nepal Vs Jordan on October 15, 2019

Nepal Vs Australia on March 31, 2020.

The group winners and four best runners-up (12 teams in total) will advance to the third round of Asian World Cup qualifying.

Those 12 sides will also automatically qualify for the 2023 Asian Cup, with the next best 24 teams competing in a separate qualifying competition to determine the remaining sides that will take part at China 2023.
Nepal Coach Johan Kalin - Everybody Knows It's Big Game Against Kuwait