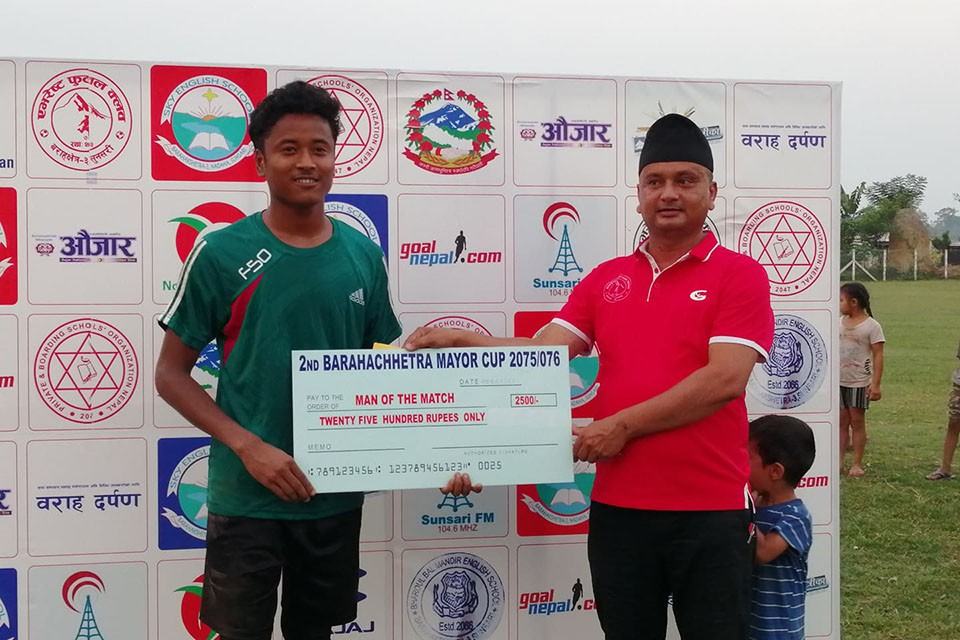 Hosts Everest FC Blue has entered semifinald of 2nd Barahkshetra Mayor Cup at Nahada, Sunsari.

Everest FC defeated Panchayan FC in sudden death on Monday to enter last four. Both teams played 1-1 draw in regulation time.

Anish Rajdhami squandered the kick for Panchayan in sudden death.

Goalie Bibas Chaudhary became the man of the match and received Nrs 2500 cash.

Hosts Everest FC Red will play against Gaighat FC in another quarterfinal match on Tuesday.

GoalNepal is the official web partner of the event.


It Is Taking Too Long Time To Construct Itahari Stadium