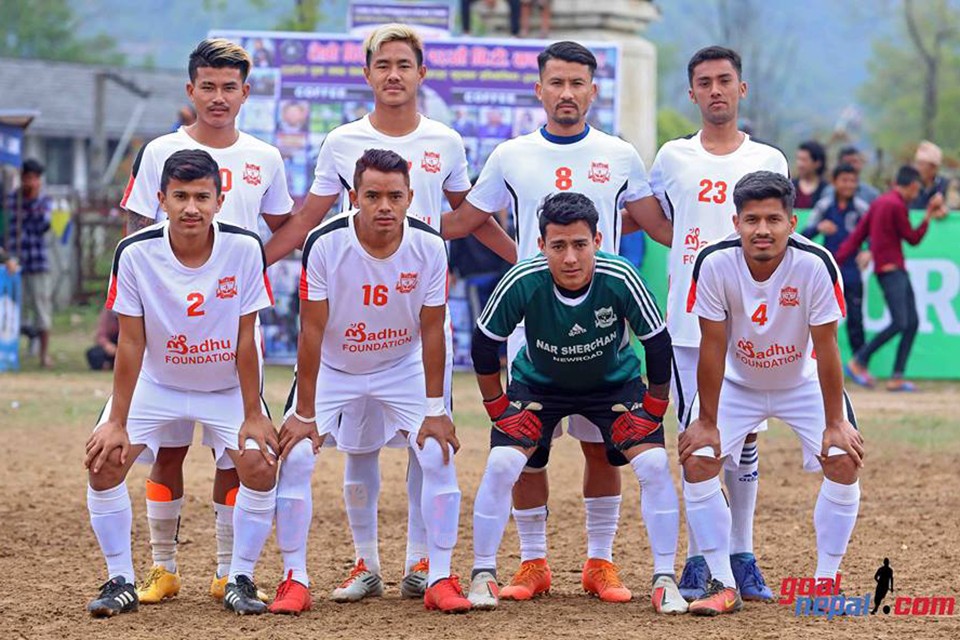 Gauri United, Fedi FC, B13, RM Club, Tara FC, Religion FC, Alfa FC and BT Orange have entered quarterfinals of 3rd Biren memorial & 13th BT cup football tournament in Pokhara.

Gauri United defeated KB Guys Hemja, FEdi FC sidelined Bishnupaduka, B13 defeated Bagar Bhai Khalak.

In other matches, RM club defeated M12 2-1, Tara FC defeated Lake Youth Club 2-0, Religion FC defeated Sangam B, Alfa ousted Dhampus FC and BT Orange defeated Brothers Unity.

Buddha yuwa club is organizing the championship, which has a winning purse of Nrs 1,31,111.