Khalibari FC has won the title of Martyr's Memorial C Division League 2075.
The team defeated Planning boys United 2-1 in the last match of second round of Martyr's Memorial C Division League 2075 to clinch the title with six points.
Manish Dangi(13', 62' P) scored both goals for the winning team. Rishav Acharya(59') scored a consolation goal for Planning Boys.
Bishant Magar and Sanjeev Lama of Planning Boys and Mani Kumar Lama of Khalibari were red carded in the 82nd minute.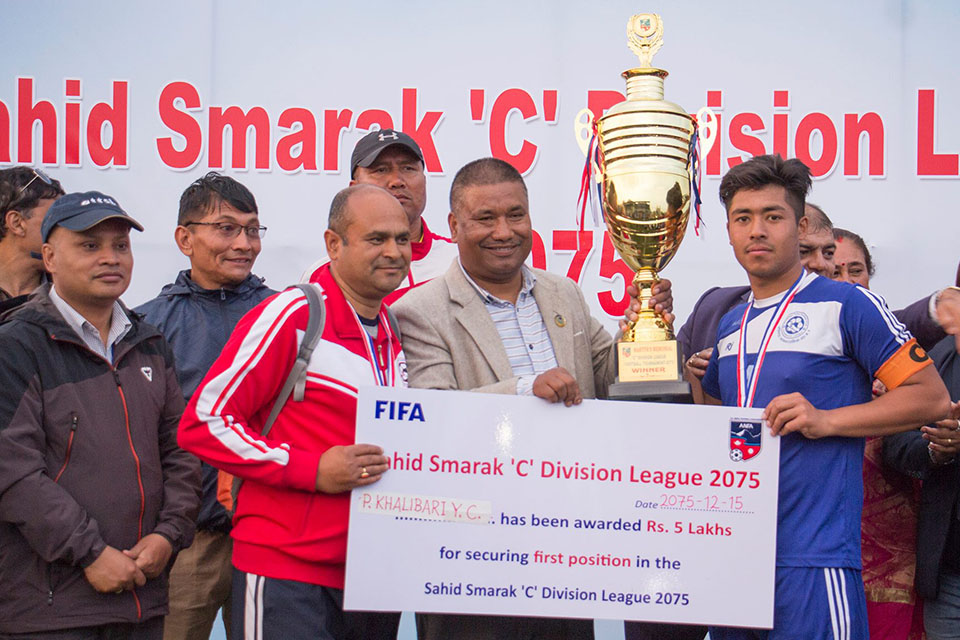 Champions Khalibari won Rs.5,00,000.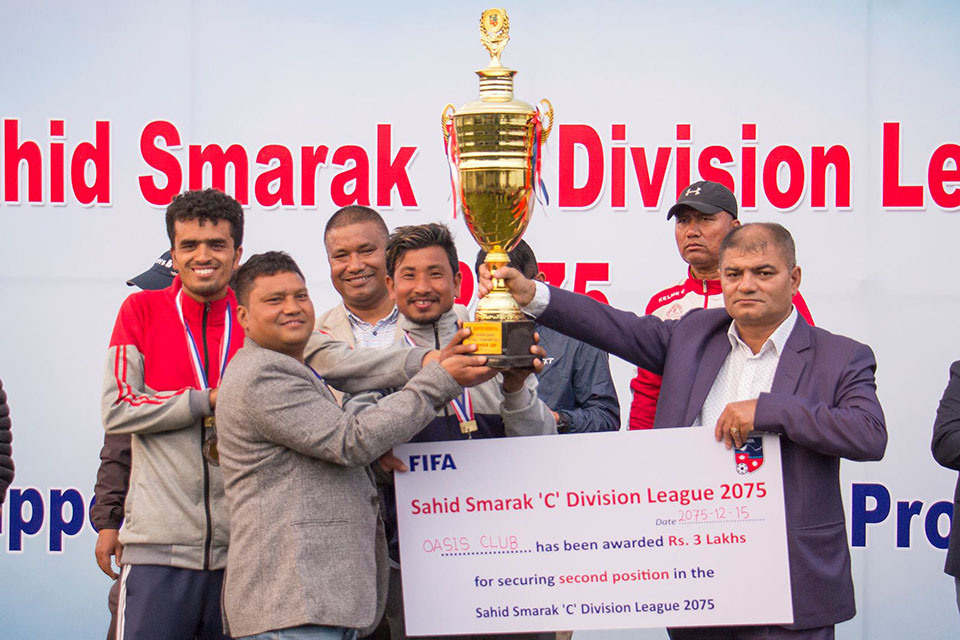 Oasis Club finished second in the league with 5 points. They received three lakh rupees.

Birgunj Youth Academy became third with 4 points and was awarded with two lakh rupees.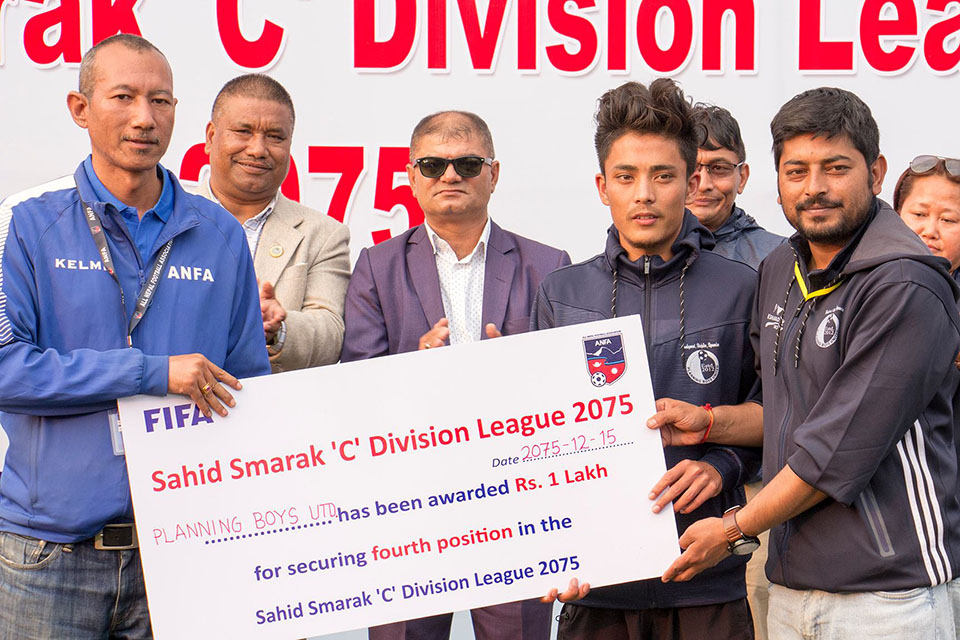 Planning Boys United got one lakh rupees for finishing fourth in the tournament.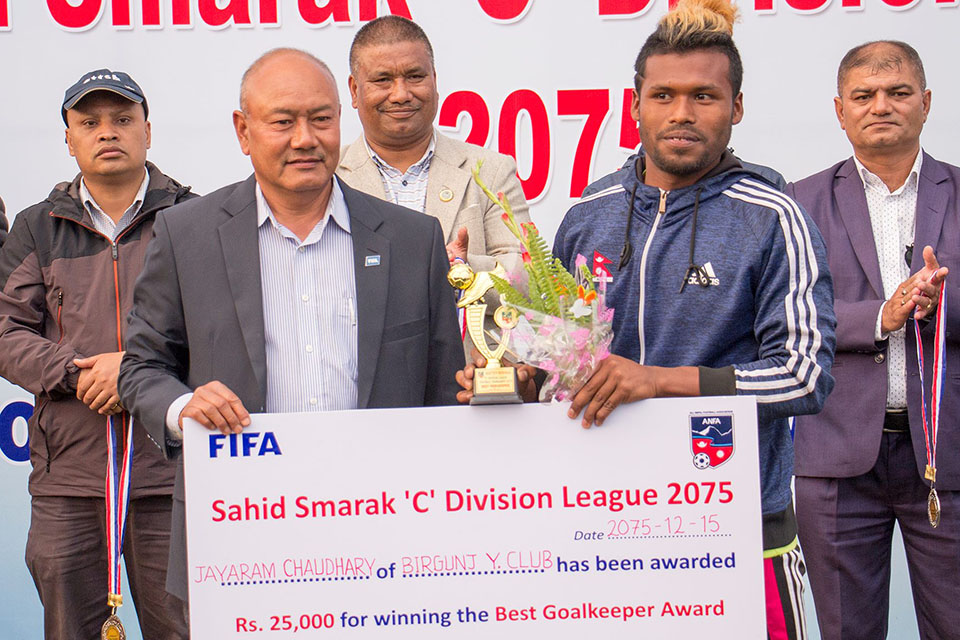 Jayaram Chaudhary of Birgunj Youth Academy, Man Bahadur Rana of Planning Boys, Suraj Gurung of Khalibari and Prakash Pun of Oasis Club got the best goalkeeper award, best defender award, best midfielder award and best forward award respectively.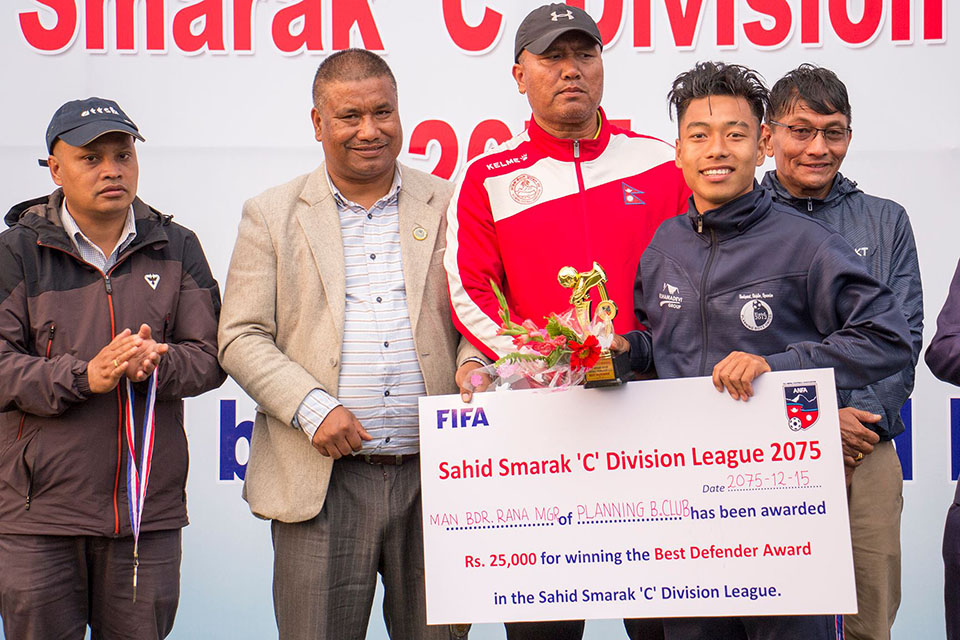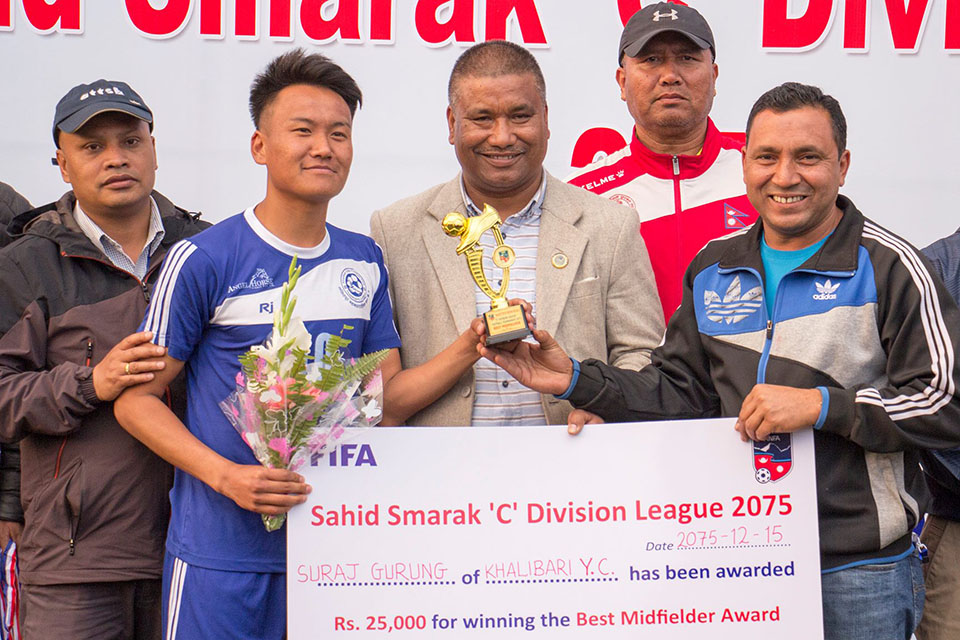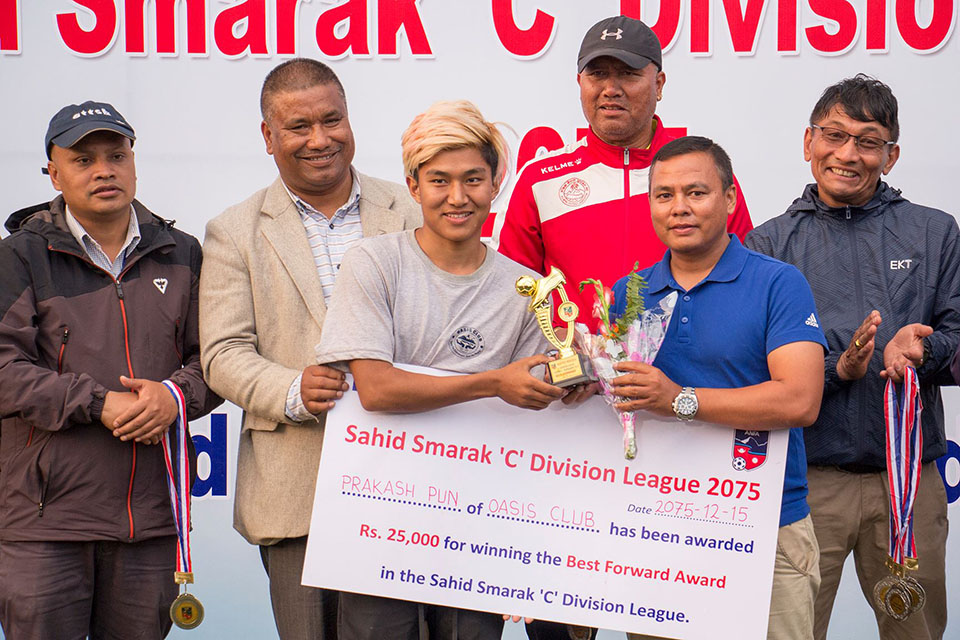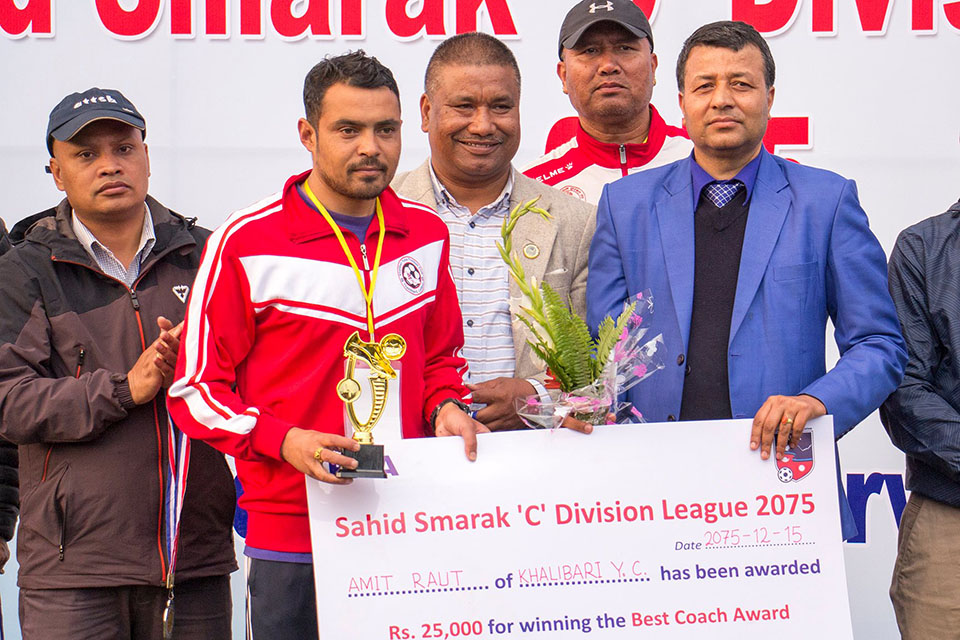 Khalibari coach Amit Raut was awarded with the best coach award. All the best players and the best coach received Rs.25,000 each.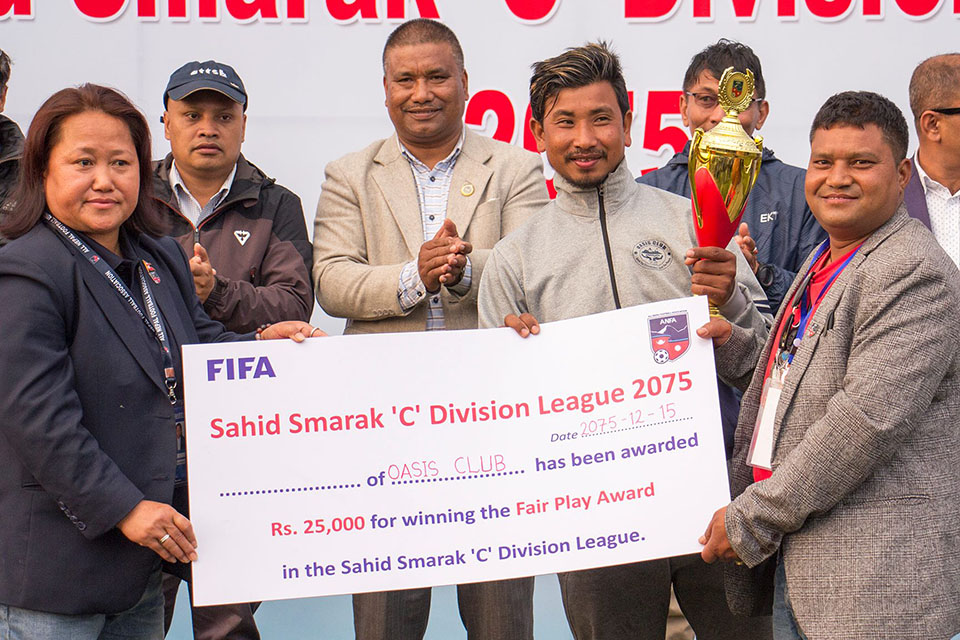 Oasis Club received twenty five thousand rupees for winning the fair play award.