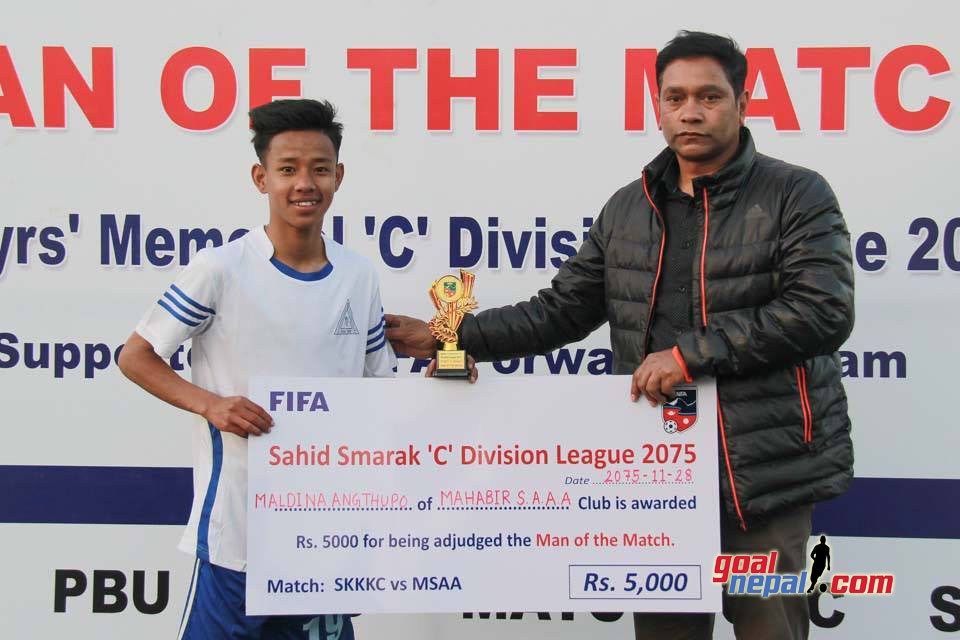 Mahabir Studies and Athletic Association won 1-0 win over Social Welfare Sports Club 1-0 in Martyr's Memorial C Division League 2019 at ANFA Complex, Satdobato on Tuesday.
Maldina Angthupo scored the decisive goal for Mahabir in the 41st minute.
Skipper Subash Giri got double yellow card in the wee hours.
Goal scorer Maldina Angthup was declared the man of the match. He received Rs.5,000.
11 teams are taking part in the event, which is organized by ANFA.