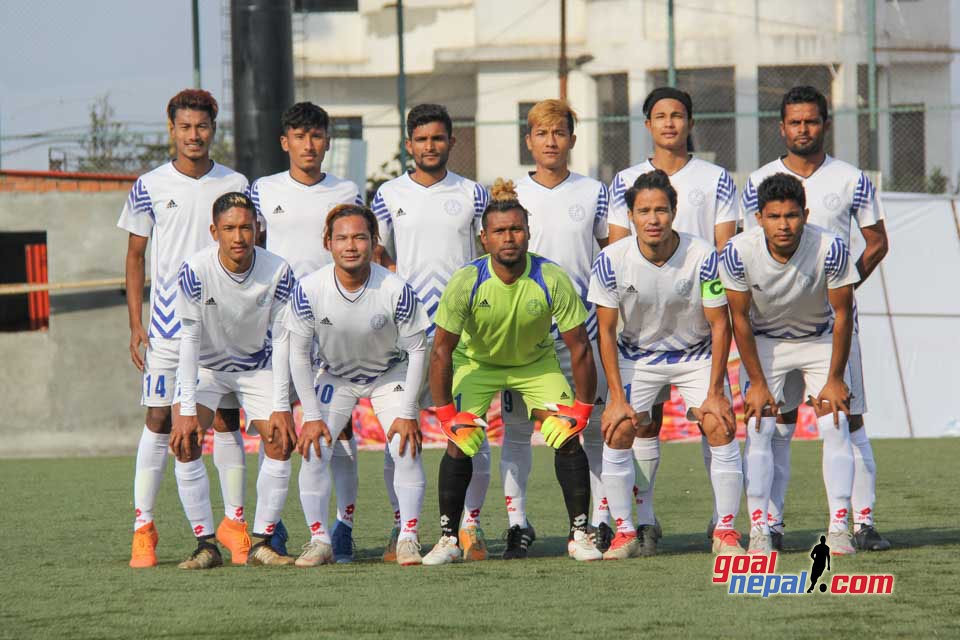 Birgunj Youth Academy played 1-1 draw with Social Welfare Sports Center in Martyr's Memorial C Division League 2019 at ANFA Complex, Satdobato on Friday.
Kripakant Mahato provided early lead to the Birgunj based team in the very 1st minute but Sugrit Magar equalized the score in the 62nd minute.

Subil Shrestha of SWSC was declared the man of the match. He received Rs.5000.

Eleven C Division teams are taking part in the league. They are divided into two groups.



Group A consists of Swoyambhu Club, Planning boys, Oasis club, Manohara youth, Sanogaucharan youth club and Samajik club.

Group B comprises of Birgunj youth academy, Khalibari FC, Mahabir club, Sanepa club and Social Welfare Sports Centre.