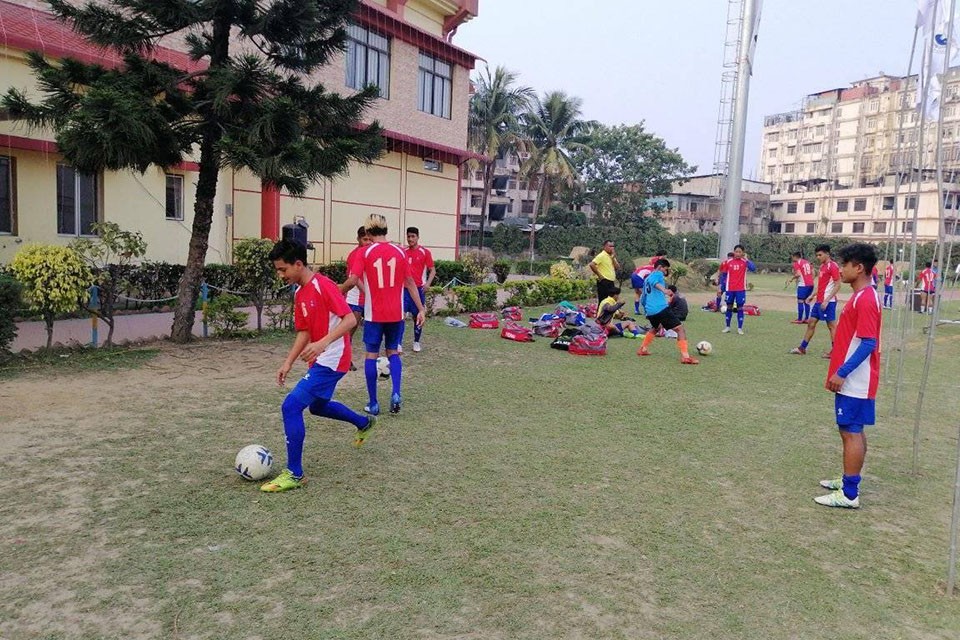 ANFA U21 vs Manipur is delayed as the first match of the day didn't finish on time.
The match will now be played at 5:20 PM at SAI stadium, Guwahati, India.
ANFA U21 have so far played two matches. They suffered defeat at the hands of Meghalaya 3-2 in their first match and thrashed Tripura in the second match.
GK: Sojit Gurung, Vishnu Kumar KC, Surya Adhikari


DFs: Rajan Gurung, Ashim Bhusal, Bishwas Udas, Gautam Shrestha, Randip Paudel, Tshiring Gurung
MF

s: Anil Maharjan, Arik Bista, Manish Thapa, Mikchen Tamang, Nitin Thapa, Abhisek Rizal, Sishir Lekhi 

Fws: Rejin Subba, Rajiv Lopchan, Dhiraj Shrestha, Prezen Tamang 


Optional players are: Abhisek Baral, Sanish Shrestha, Aruj Singh, Ritik Khadka. 


Coach: Chet Narayan Shrestha

Assistant coach: Salyan Khadgi

GK coach: Chhanu Ram Chaudhary

Physio: Kritan Shrestha


(Pic: NSJF)