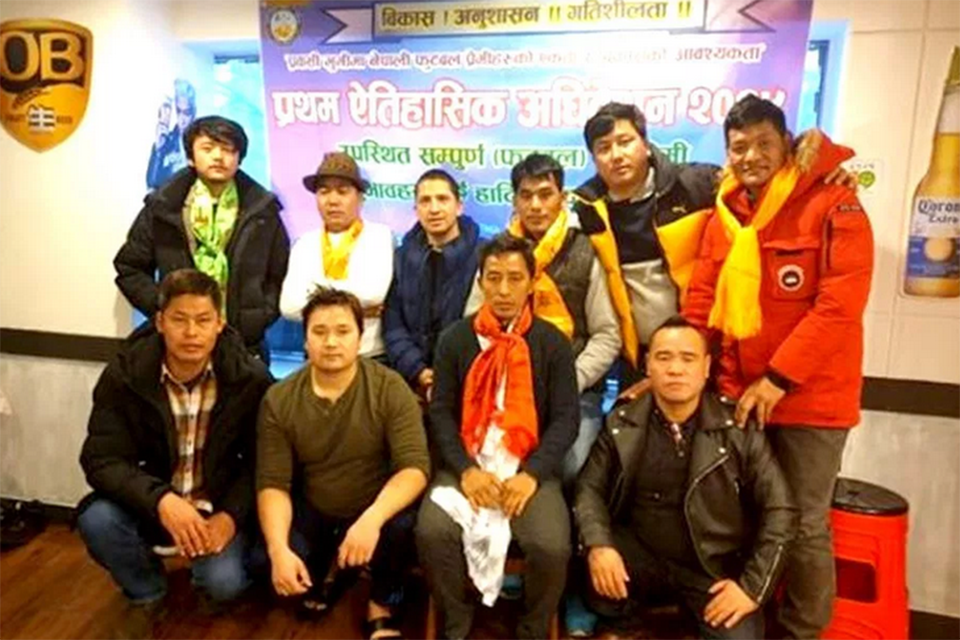 Bro Tamu has been elected the president of Nepal football federation (South Korea).

Tamu was elected the president from the assembly held in South Korea on Tuesday.

"We will organize tournaments played in South Korea and will also try to support football back home", said Tamu.

Here are other officials:

Senior VP: Jit Gurung
VP: Philip Gurung
Secretary: Raj Kumar Gole
Treasurer: Apta Pun
Dy. treasurer: JB Lama

Members: Madan Rai, Krishna Gurung, Alok Baniya.