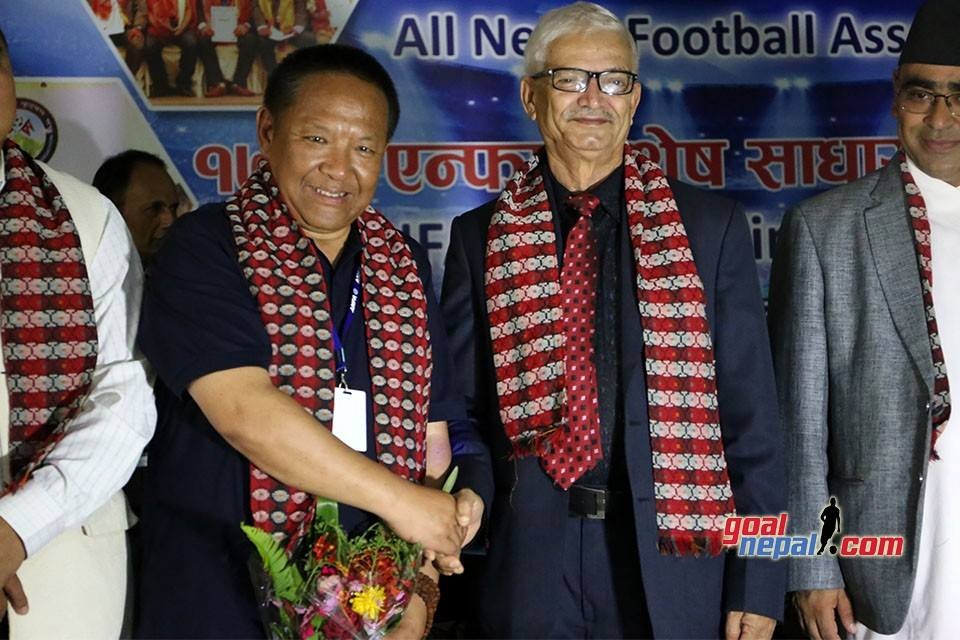 The ANFA President's Cup is a new competition to be played by the champions of each province who will secure their place from the district league.

ANFA said that 
the four teams will then join the top six teams of the Martyrs' Memorial League to play the National League. 



ANFA's 17th extraordinary congress ratified the proposal on Wednesday. 


Furthermore, there will be point deduction for the bottom three teams of the Martyrs' Memorial League (three points for the last, two points for the second last and the 1 point for the third last) in the next season. 



Also Rs. 500,000 will also be deducted from the preparation money.

Meanwhile, voting rights have also been given to four teams that had earlier played national league. The teams are Jhapa XI FC, Morang FC, Far West sports club and Lumbini FC.


Financial regulations and staff regulations of ANFA were approved in the congress.
Look Of Dasrath Rangasala In COVID Pandemic