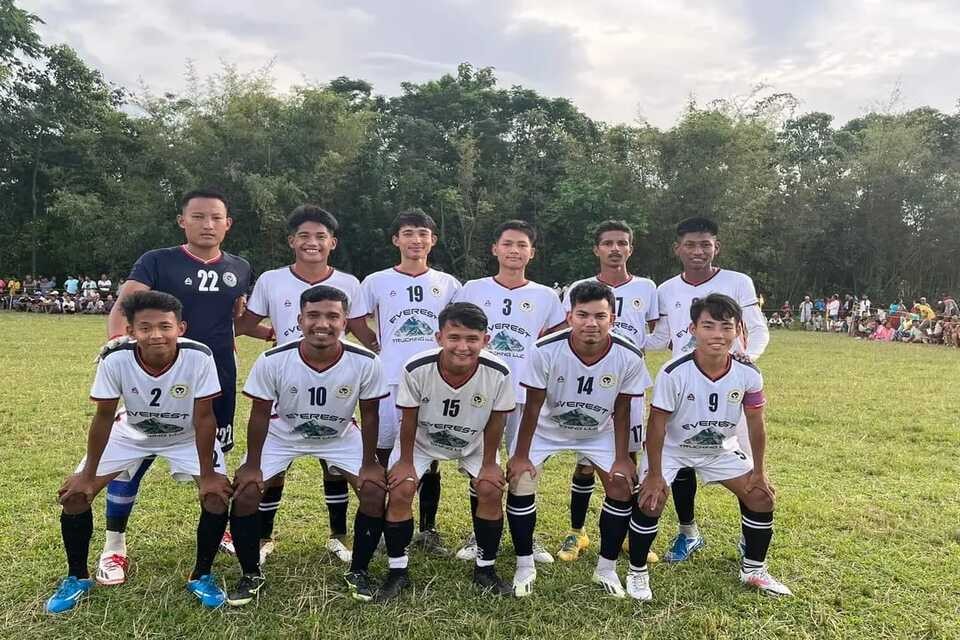 Jalthal Football Club emerged victorious in the final match of the inaugural Navjyoti Open Knockout Football Tournament, held at the prestigious Bahadashi Kirat Stadium in Jhapa.

The competition, marked by its fierce competition and nail-biting moments, concluded with Jalthal securing the championship.
The grand finale witnessed an intense battle between two teams, and it was the toss of the coin that ultimately decided the fate of the tournament.

Jalthal Football Club clinched the coin Toss, sealing their victory after a match that extended beyond the scheduled time, and even a tiebreaker failed to produce a decisive result.
Santosh Rai, who exhibited exceptional prowess on the field, was rightfully awarded the title of Man of the Match. Palden Ghale, the high-scoring sensation, left an indelible mark on the tournament, earning the accolade of High Scorer. Ricky Shrestha's consistent and outstanding performance throughout the competition earned him the prestigious title of Best Player of the Tournament. Meanwhile, Sanjok's exceptional goalkeeping skills secured him the coveted title of Best Goalkeeper.
JALTHAL FC JHAPA ENTERS SFs 2nd BHAGIMAN MEMORIAL CUP