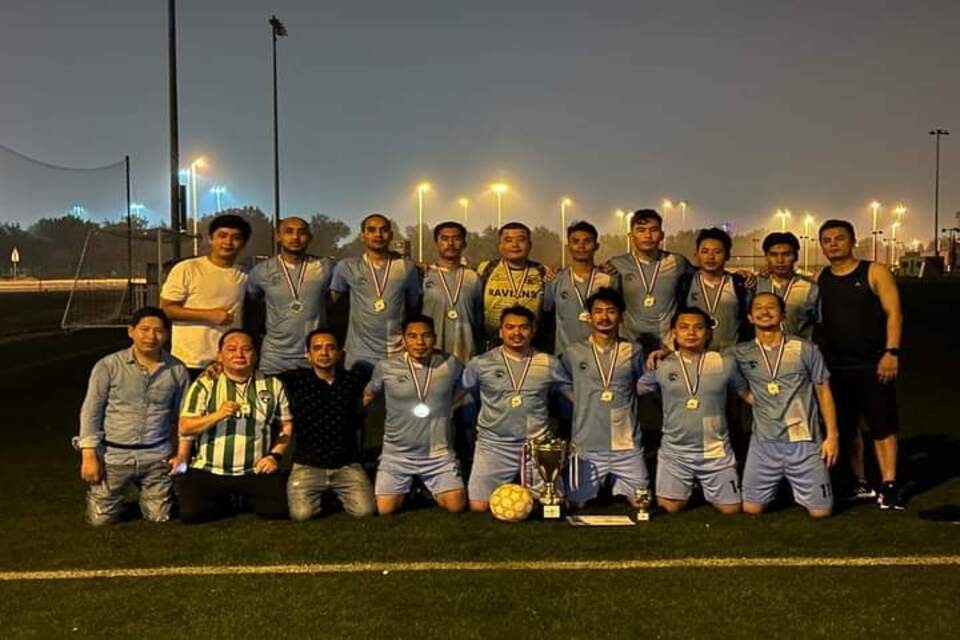 Lamjung FC has lifted the title of 1st Teej cup football tournament in UAE.

Lamjung FC defeated Nakheel Gurkhas 2-1 on penalties on Tuesday to lift the title.

Former A division league players, Nirkumar Rai, Roshan Khadka, Bibek Basnet & Sunil Rai played for Nakheel Gurkhas.

The champions received AED 3000 while runners up team got AED 2000.

FC Royal Abudhabi organized the championship in which 10 teams took part.