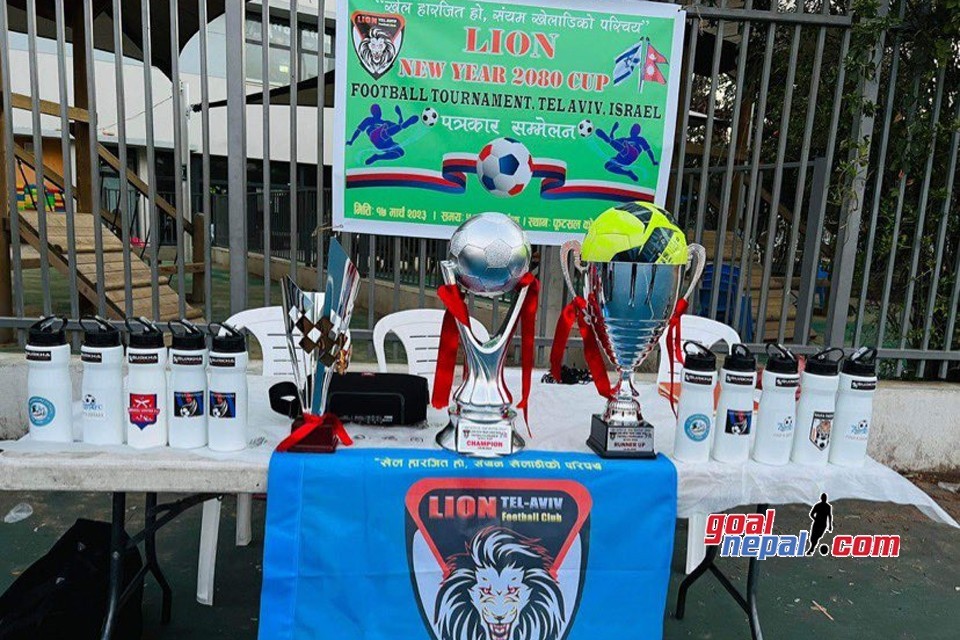 Israel football club is organizing Lion New year cup 2080 on April 14 in Tel Aviv.

The championship has a winning purse of 11,111 Shekel while runners up team got 5,555 Shekel.

Seven teams are taking part in the event.

GoalNepal is the official web partner of the event.

Lion Tel Aviv, Haifa Tiger FC, KYC FC, Rising Star FC, 7Star Haifa FC, United Brothers FC, Darjeeling United FC are the participating teams.