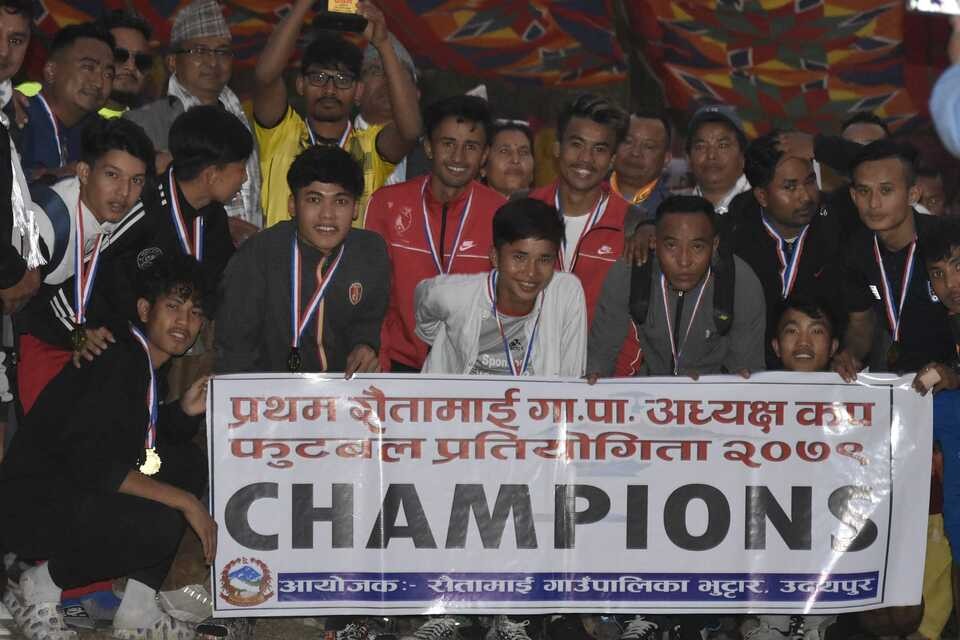 Gaighat FC has lifted the title of 1st Rautamai cup football tournament.

Gaighat FC sidelined Triyuga Sports Club Fattepur, Saptari 5-4 on penalties on Monday to lift the title. Both teams played 1-1 draw in a regulation time.

Rautamai rural municipality chairman Birendra Kumar Magar, VP Bhupendra Bahadur Thapa, Udayapur DFA president Ranjan Karki and other guests distributed prizes to the winners.

Rauta sports club organized the event, which was coordinated by Udayapur DFA.
6th Rumpum Udayapur Gold Cup: Gorkha Boys Rupandehi Enters Final