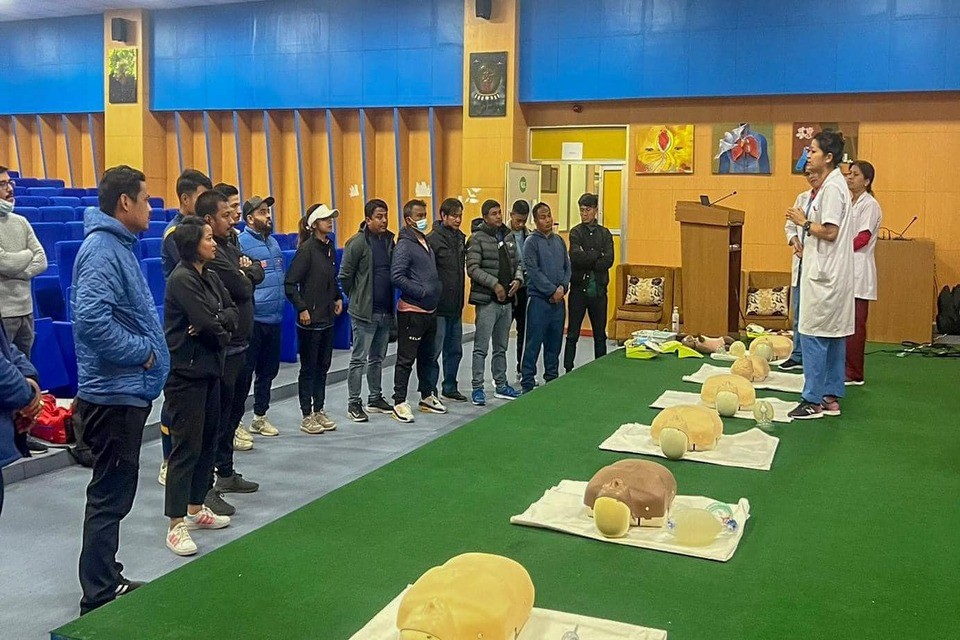 All Nepal Football Association (ANFA) has conduted a basic life support (BLS) training to players and medical staffs of A Division clubs.

The program was conducted in association with Sahid Gangalal national heart centre on Sunday.

Officials from all A Division league participating teams took part in the program.

Martyr's memorial A Division league is kicking off on March 3, 2023.