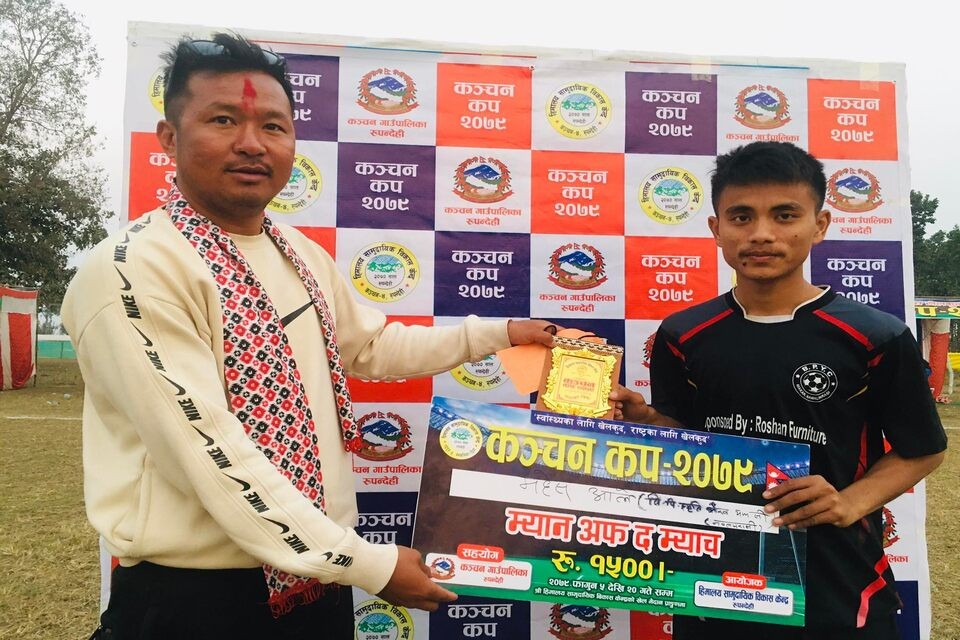 Kanchan cup 2079 got underway at Diyo Bazar, Kanchan, Rupandehi on Friday.

BP Memorial Bhairav FC defeated Kanchan XI in sudden death to enter quarterfinals.

Both teams played 0-0 draw in regulation time.

Mahesh Ale from Bhairav became the player of the match.

DMC Tulsipur will play against Saubhagya FC, Rupandehi on Saturday.

12 teams are taking part in the event, which is organized by Himalaya Community development centre.


GoalNepal is the official web partner of the event and will stream all matches LIVE.