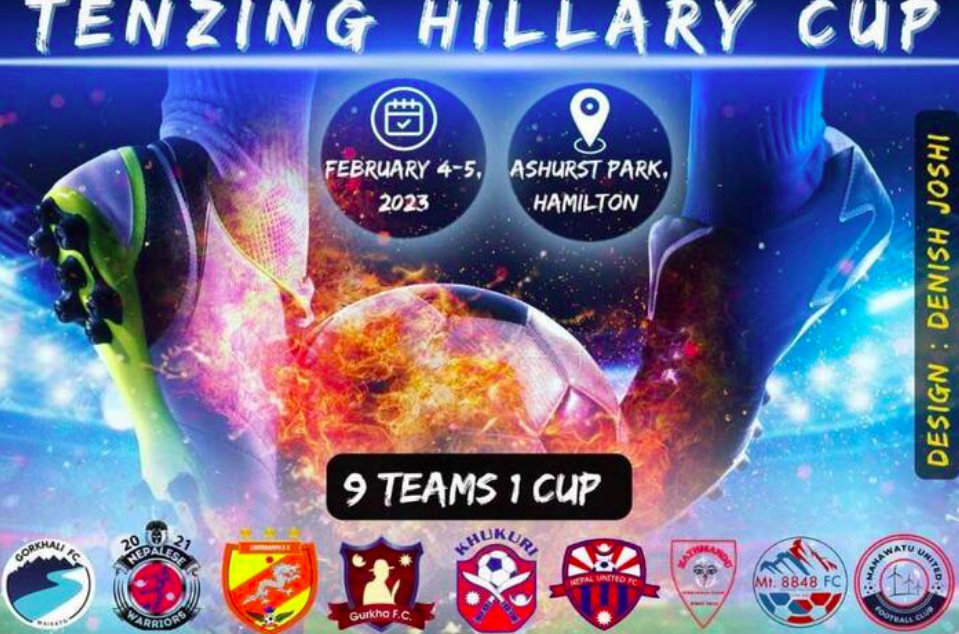 THC Committee, Gorkhali FC & Nepal New Zealand Waikato Friendship Society are jointly organizing Tenzing Hillary cup football tournament on February 4-5 in Hamilton, New Zealand. .

The event will be played at Ashurst Park.

The championship has a winning purse of NZD 1800.

Participating teams are Khukuri FC, Gurkha FC, Mt. 8848 FC, Gorkhali FC, Nepalese Warriors, Manawatu United, Team Lhotshampa, Nepal United and Kathmandu FC.

GoalNepal is the official web partner of the event and is streaming all matches LIVE.