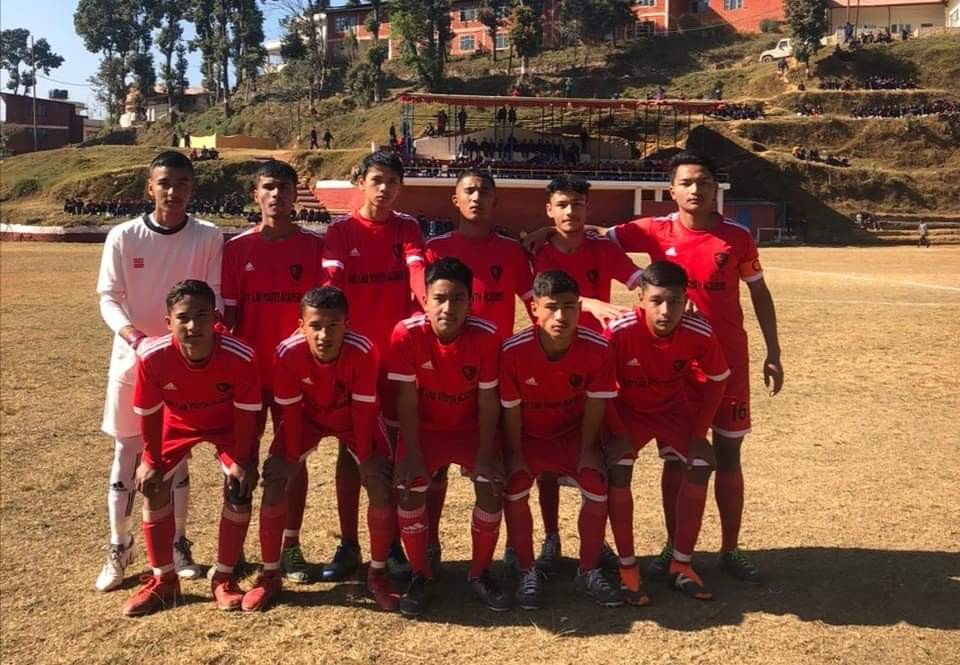 Kathmandu (GoalNepal) - The first Inter-Kirtipur Pabson football tournament has started today in Kirtipur, Kathmandu, under the auspices of Laboratory School Kirtipur. 11 teams from 10 schools are participating in the competition, which is played on the basis of league cum knockout.
Three matches were completed on the tournament's first day, in which NRT Laboratory Academy 'A' defeated Badhbhairav Secondary School by a huge margin of 10-0 in the opening match. Bigyan Khadka of NRT Lab scored five goals.
Similarly, Green Village School defeated NRT Laboratory 'B' 1-0 in the second match. In the third match held today, Pancharatna School and South Valley School drew 1-1 and scored points.
Competition coordinator Mahendra Chiluwal informed that the school competition was organized with the aim of producing new players. Four matches will be played on Monday, the tournament's second day.
Coordinator Chiluwal said that the winners and runners-up of the competition will receive a shield, medals and certificates, while trophies have been arranged for the best players in individual categories and the highest goalscorer.