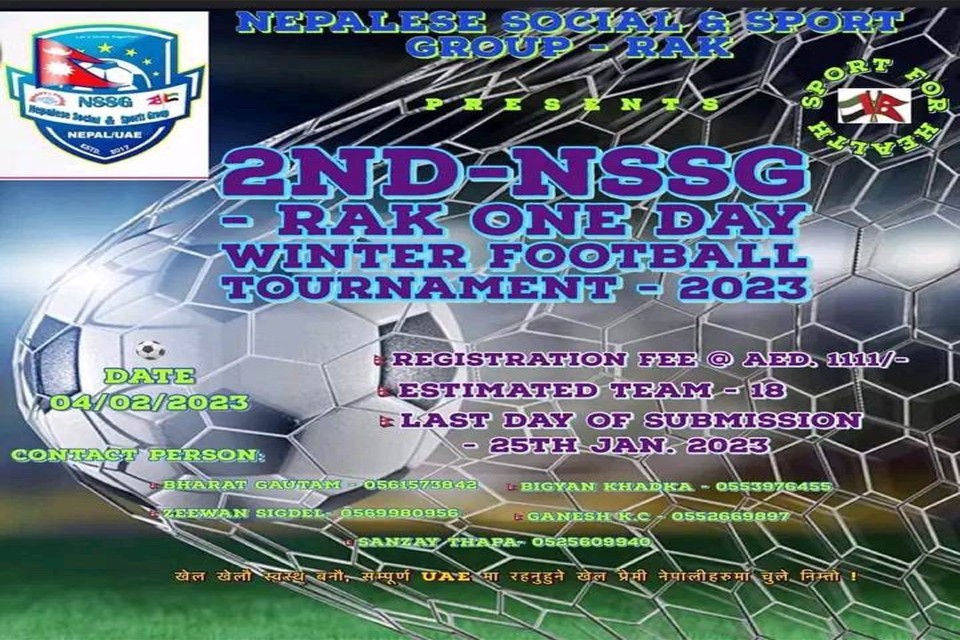 Nepalese Social and Sports Group, UAE, a group of expatriate Nepalis in the UAE, is going to organize the second NSSG Cup football tournament on February 4.
Bharat Gautam, one of the organizers, said that the necessary preparations and team registration work for organizing the competition have also started. The last date for team registration has been fixed as January 25th. Also, Jeevan Sigdel, another organizer member, informed that the team registration fee is 1111 Dirhams.
It is estimated that around 18 teams from the Nepalese communities in the UAE will participate in the competition. According to the organizers, the winners of the competition will receive 5,555 Dirhams in cash, while the runners-up will receive 3,333 Dirhams.