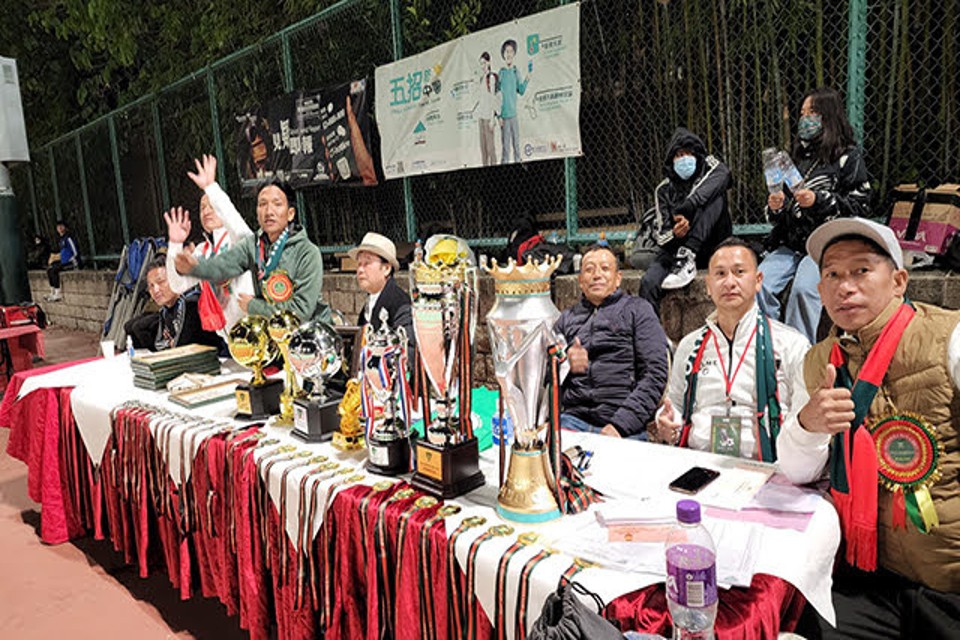 Kathmandu (GoalNepal) - Golden Star FC has won the seventh Gorkha Cup Hong Kong title. Similarly, Jordan FC finished as runners-up this year.
According to coordinator Dil Bahadur Gurung, Golden Star FC won the title by defeating Jordan FC 1-0 the final of the tournament organized by Gorkha Boys HK on December 25 at the Yun Long Park soccer pitch.
Tanka Gurung was awarded as the best player, Aryan Rai finished as the top scorer, Jonathan Limbu was named the rising star while Sahara Club HK won the fair-play team award.
President Naina Singh Gurung, Vice President Tilak Gurung, Coordinator Dil Bahadur Gurung, Secretary Tirtha Gurung and Chief Advisor Dhanprasad Gurung played a special role in making the competition successful.
Chijman Gurung was the chief guest, Om Gurung was the special guest and the program of the competition was conducted by Secretary Tirtha Gurung.
Via HKNepal