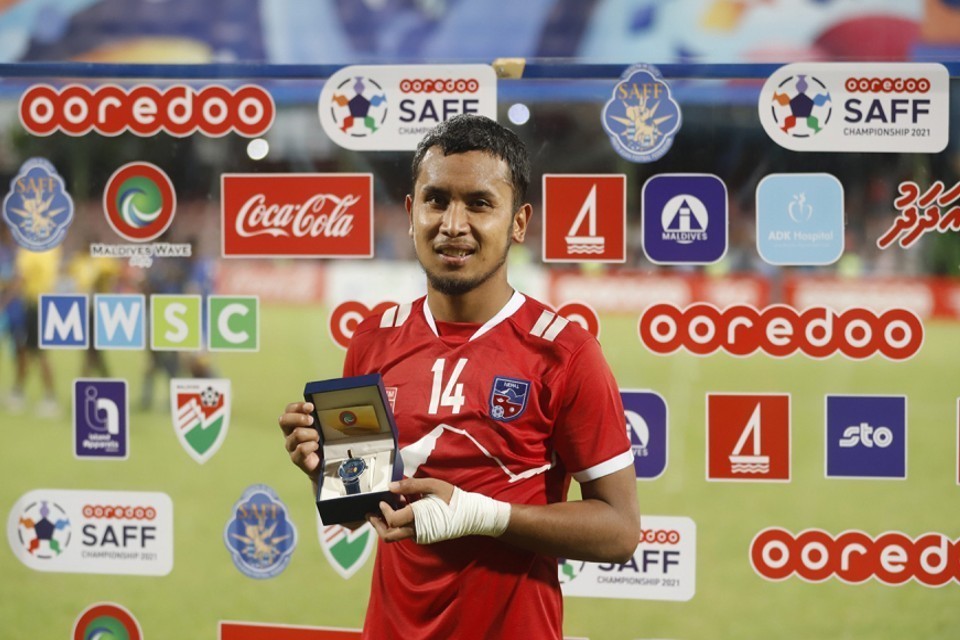 Nepal national team forward Anjan Bista has questioned ANFA and A Division League clubs regarding the recent news about the postponement of the A Division League. Anjan let it out on his Facebook account, questioning ANFA and clubs' responsibilities and commitment towards football in the country.
Anjan writes: "Being born in a beautiful nation like Nepal is something to be proud of. Being a football player in a nation with countless fans who genuinely adore the game makes me incredibly happy. But things have now changed. Why is ANFA taking so long to act when a player like me, who regards football as his everything, is not allowed to play the game? Whose responsibility is it to hold the league? Do you not worry when the league is often postponed Do you want to see more players move abroad?
When will you be prepared, A Division Clubs? As a result of ANFA's delayed funding, I've heard that several clubs are not yet prepared to compete in the league. You can't possibly have maintained your club's legacy in Nepali football up to this point just thanks to ANFA funding, without your own effort.
We also respect your wants and worries, but first, let's look at Nepali domestic football's past and present. How many players left then, and is there a record with the clubs and ANFA? Is the life of a player not really life at all? Who will be able to comprehend the players' financial struggles? What can we poor players do except raise our voices? Who will listen?
Will this raise the standard of football in the nation? A division clubs, ANFA officials: Where will the game of football in our nation go? Show some love for Nepali football and its players. How long will you blame one another and push the league? How long will you continue to be self-centered while the players' blood and sweat are on the line?"
The decision regarding the upcoming season of A Division League is said to be made on December 29 in a complete 'package'. For now, the upcoming football season is in jeopardy.