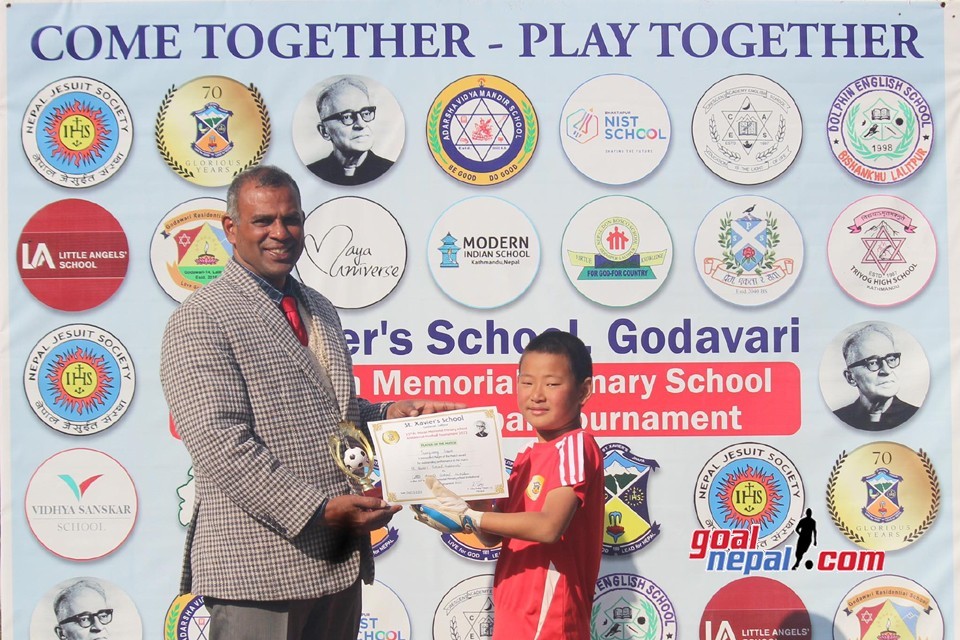 Lalitpur (GoalNepal) - Maya Universe Academy, Tanahun and hosts St. Xavier's School, Lalitpur, are into the semifinals of the 25th Father Moran Invitational Football Tournament.
Maya Universe defeated Bhaktapur NIST school 6-1 to make it into the final four. Ibas BK scored four goals for Maya while Amir Dura and Sharon Katuwal scored an own goal in Maya's victory.
Bhaktapur were gifted an own goal as well. Supram Magar scored an own goal in Bhaktapur's favor. Maya Universe's Ibas was named the player of the match.
Similarly, in the final quarterfinal, St. Xavier's defeated Little Angels School 3-0 on penalties. The regulation time had ended 2-2.
Sandesh Tudu scored both goals for St. Xavier's towards the end. Meanwhile, Smit Rawat scored both goals for Little Angels. Thangsang Sawa of St. Xavier's was elected man of the match.
According to the organizers, the semi-final matches will start on Saturday. A total of 16 teams participated in the ongoing competition organized by St. Xavier's School, Godavari, Lalitpur.
Chyasal Stadium Update After Recent Flood