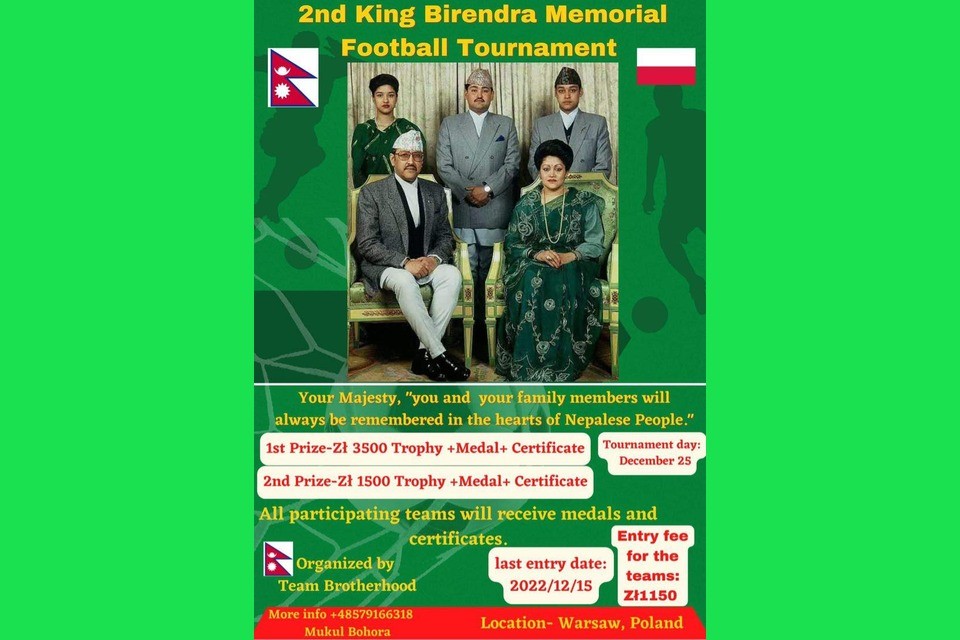 Kathmandu (GoalNepal) - Team Brotherhood has announced the second King Birendra Football Tournament to be held in Warsaw Poland on the 25th of December this month in memory of the Late King Birendra Bir Bikram Shah Dev.
The winners of the tournament will receive 3500 Polish Zloty while the runners-up will receive 1500 Zloty.
The entry fees per team has been set at 1150 Zloty.
The tournament proceedings is also supported by NRNA Poland.