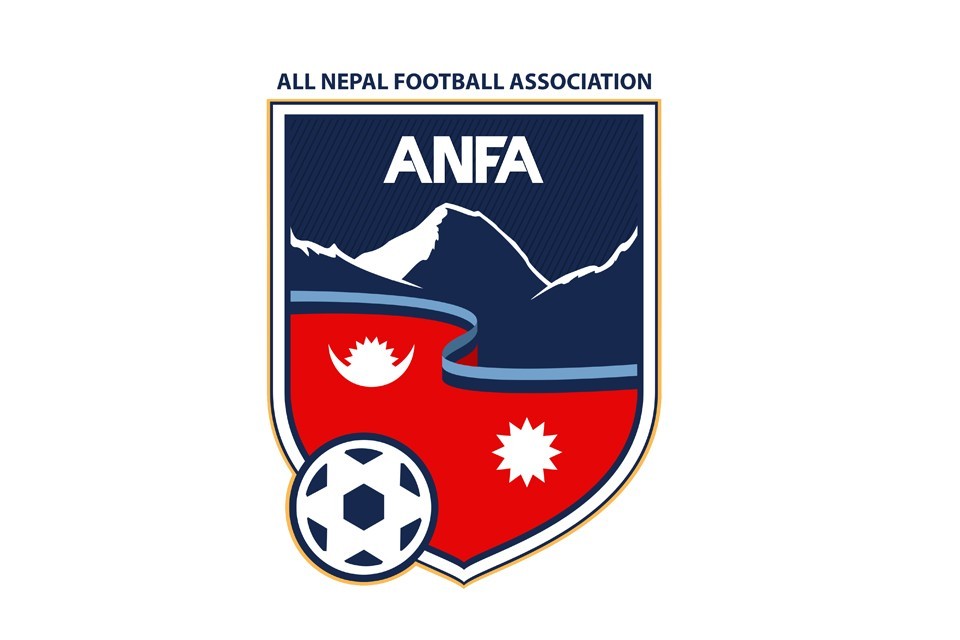 After much speculation and suspense, head coach of the men's national football team of Nepal, Abdullah Al Mutairi ended his contract before the end date not too long ago. The Kuwaiti took over the national team in April of 2021 for a year, largely through the courtesy of Qatar Football Association.
Later his contract was extended. His contract ran till December,2023, but he resigned making it public on Facebook, which was confirmed by All Nepal Football Association (ANFA).
The Kuwaiti's one and half year stint as head coach was marked by a series of controversies on and off the field. His behavior at times was unacceptable ,causing one controversy after another.In my humble opinion he had no business picking fights with ANFA officials and players. He should have addressed his concerns and reservations directly to the football body and had them resolve it.
That would have been the right thing to do under the circumstances. Instead he heedlessly took matters into his own hands and chose the path of confrontation, which eventually backfired. Obviously, it was a case of arrogance and unchecked ego on his part.Instead of acting within parameters of acceptability, he needlessly overstepped all boundaries. It is imperative that coaches foreign or homegrown need to be successful and focused on their responsibilities and duties.
They have to stay away from unneeded distractions that negatively impact performance and productivity. All types of grievances and genuinely thorny issues must be addressed to the football association.It is the responsibility of ANFA to look into complaints filed by coaches and players.Getting to the bottom of the truth is key.They must honestly investigate,find answers and remedies regardless.
In short, coaches must adhere to code of ethics and conduct as per contractual obligations and cannot be breached.The Kuwaiti's downfall was of his own making.He often grabbed headlines for all the wrong reasons.He frequently took to social media to highlight his anger, differences and frustration with ANFA officials. Although he was able to win local football aficionados support,his social media posts and wildly theatrical behavior raised eyebrows and defied logic.He ended up becoming a victim of his own ego.
Initially Al Mutairi's appointment as head coach was greeted with optimism.His coaching philosophy and style seemed impressive. He led Nepal in 19 international matches, winning 5,drawing 2 and losing 12.His best result was the second place finish behind India in the South Asian Federation football Championship held in Maldives. His last tournament was the 2023 AFC Asian Cup qualifiers in Kuwait in which Nepal performed disastrously. Prior to the tournament his decision to drop 10 senior players from the closed camp drew ire from all quarters and culminated in his downfall eventually. The investigation conducted by the task force probe committee in their findings concluded that removal of Kuwaiti was in the best interest of Nepal football.
The electoral success of Pankaj B Nembang in the ANFA election did not bode well for him and was the final nail in the coffin. The appointment of Pradeep Humagain as head coach for the friendly against Bangladesh was the last straw in the Kuwaiti's short but tumultuous tenure.
Had the Kuwaiti remained fully committed,focused on his coaching duties and refrained from unnecessary distractions,it could have been a very different story.His biggest blunder was he went too far. Speaking of foreign coaches, prior to coach Mutairi,Swedish Johan Kalin was the head coach of the national team for a year from 2019-2020. Given lack of sporting culture and institutional support,poor state of infrastructure and facilities,coupled with inept and incompetence governance, foreign coaches face significant challenges and obstacles in a country like ours.It has not been a happy haunting ground for them.
There is no dearth of quality homegrown coaches in the country.However,the problem is that they have been denied enough opportunities to prove themselves. It is time to turn to them and start trusting and believing in their coaching abilities.ANFA must pick the most able and competent coach who meets all the criteria for the national team.
By Sushil Thapa,Fairfax,VA, USA