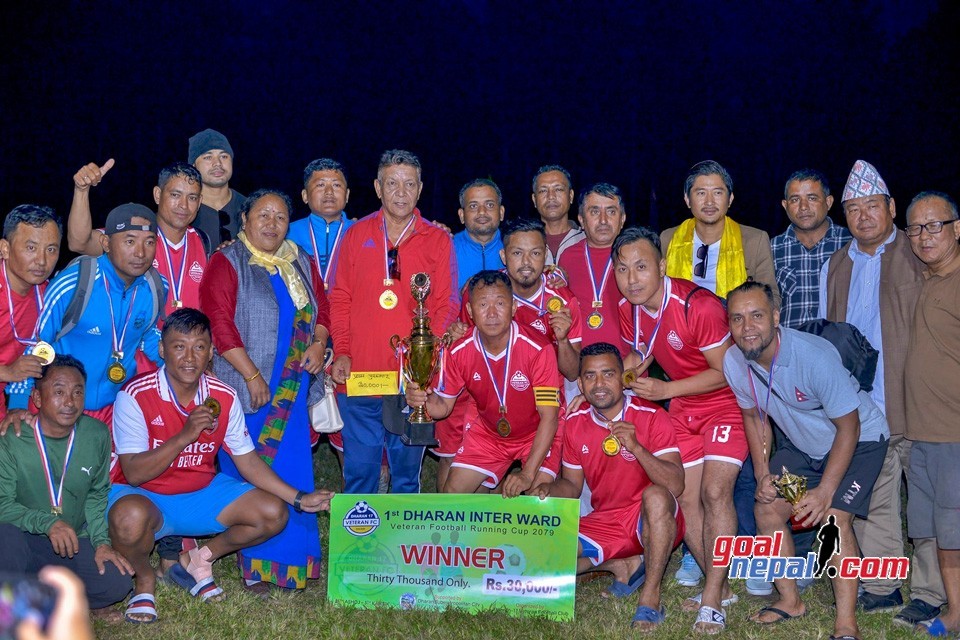 Dharan - The organizers Dharan-17 (Red) have won the title of the Inter-Ward Running Cup Veterans football tournament. In the final held at Namaste Football Ground located in Dharan-17, Dharan-17 (Red) won the title by defeating Dharan-16 1-0.
The winner, Dharan-17 (Red) received Rs. 30,000 cash, while the runners-up, Dharan-16, received Rs. 20,000.
In the closing program of the tournament organized by Dharan-17 Vetran Football Club, the organizers promised to organize it with more grandeur and success in the coming days.
Sorry State Of Dharan Stadium