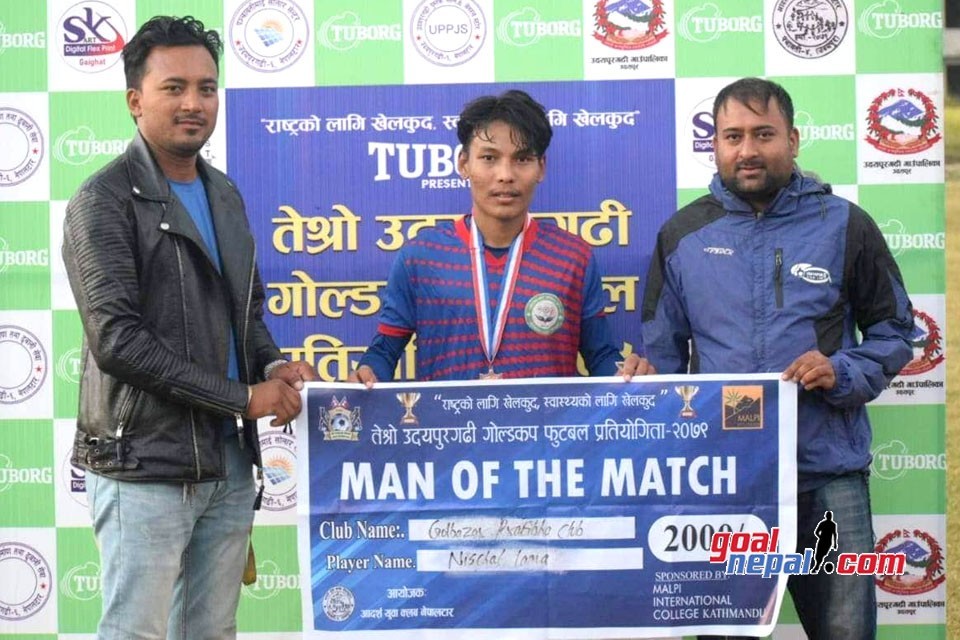 Nepaltar - Golbazar Pratibha Club, Golbazar have entered the semi-finals of the third Udaypurgarhi Gold Cup Open Knockout Football Tournament.
Golbazar entered the last four after defeating BYC, Bardibas 2-0 in the fourth and final quarter-final on Friday. Golbazar's Nischal Lama was declared the player of the match. He received Rs. 2,000 cash and a medal as an award.
The organizers informed that the first semi-final match of the tournament will be held on Saturday between Katari Football Club, Katari and Malitham Football Club, Udaypur.
The winners of the competition organized by Adarsha ​​Youth Club, Nepaltar, Udaypur will receive Rs. 1,20,000 cash along with the title, while the runners-up will receive Rs. 60,000. The final will be held on the 7th of Kartik.
6th Rumpum Udayapur Gold Cup: Gorkha Boys Rupandehi Enters Final