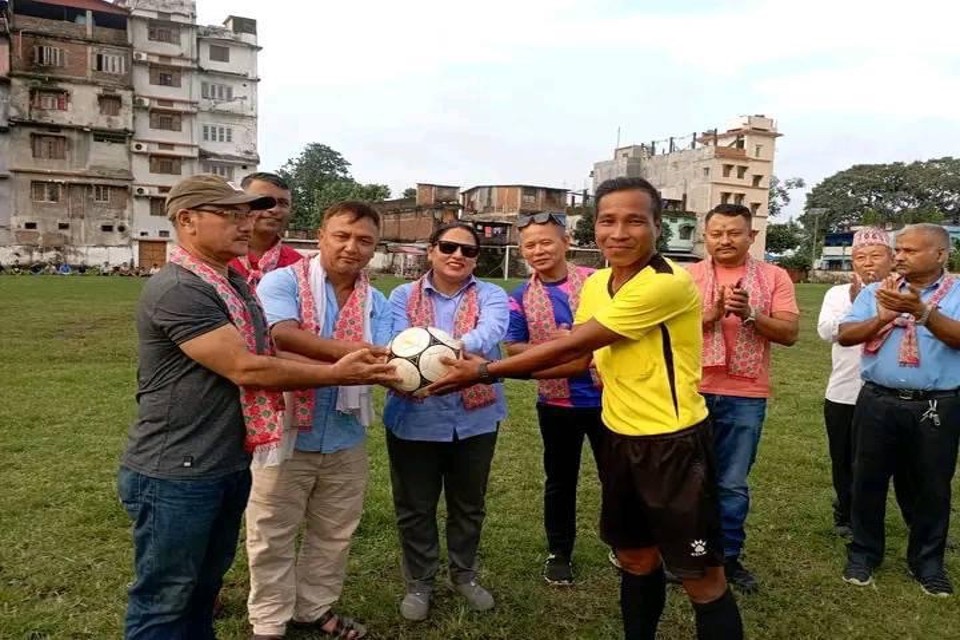 Arunodaya Residential Secondary School won the inter-school U-16 football title organized by Kakarvitta Football Training Centre. Arunodaya Residential School defeated Kakarvitta School in the final by 5-1.
Till the end of the first half of the game, both teams were scoreless and in the second half, Arunodaya managed to score five consecutive goals. Sanjog Raut scored two goals, Raj Darji, Soham Rijal and Jayalal Gaire scored a goal each for Arunodaya, while Bimal Khawas scored the consolation goal for Kankarvitta.
Raj Darji of Arunodaya was declared the best player in the final, he received cash of five thousand rupees, a trophy, medal and certificate, Sahil Limbu of Arunodaya was declared the best player of the tournament, Sujan Pradhan of Arunodaya was declared the best goalkeeper. Arunodaya's Sanjog Raut finished the tournament as the highest scorer and also received the best forward award.
The title of the best defender was awarded to Pranish Khawas of Arunodaya, while the title of the best coach was won by Lakpa Tamang, the coach of Arunodaya. The winning team, Arunodaya Residential School, received Rs. 10,000 cash while the runners-up team, Kakarvitta School, received a cash prize of Rs.5,000.