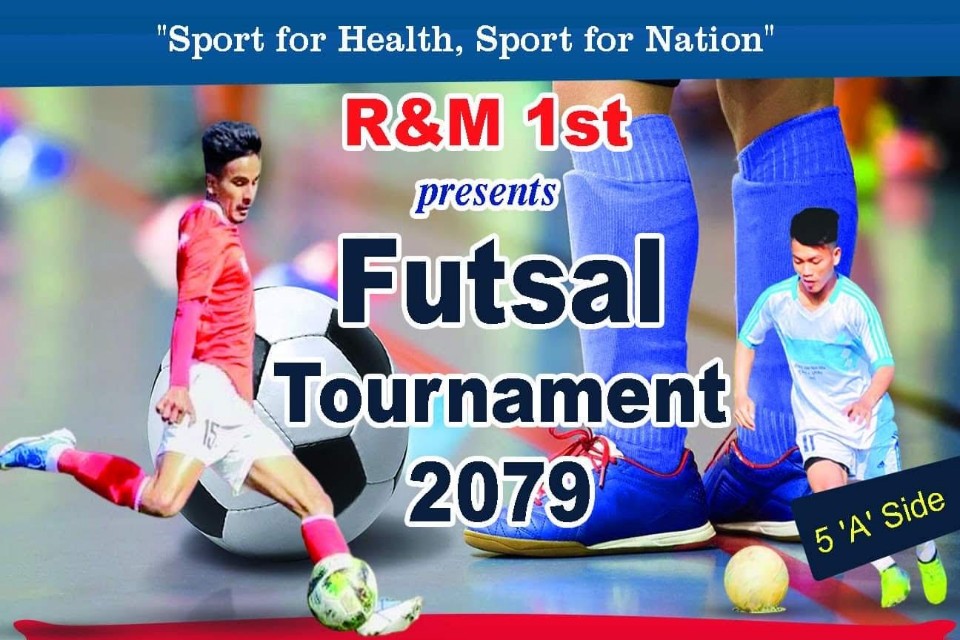 R&M is organizing first Open 5-A side futsal tournament 2079 with the slogan "Sport for Health, Sport for Nation" that will be held on the upcoming 24th and 25th (Friday and Saturday respectively) Bhadra, 2079 in ADSL Futsal Arena located at Shuklagandaki Municipality-05, Belchautara(Sera), Tanahun.

According to the organizers of the tournament, the winning team will be awarded Rs. 50,000 with Trophy, Certificate, and Medal. Meanwhile, the second placed team will be awarded RS.30,000 with Trophy, Certificate & Medal.

Also, the best player and best goalkeeper will receive trophies with Rs.2,000 each. Registration fee of (Rs.4,500) will be accepted no later than 23rd Bhadra, 2077 till 4:00 PM, the organizers said.

Interested teams can contact Remas(9810126208), Anuj(9804119195), Mahesh(9826641112), and Ashmit(9806652189) for team registration.