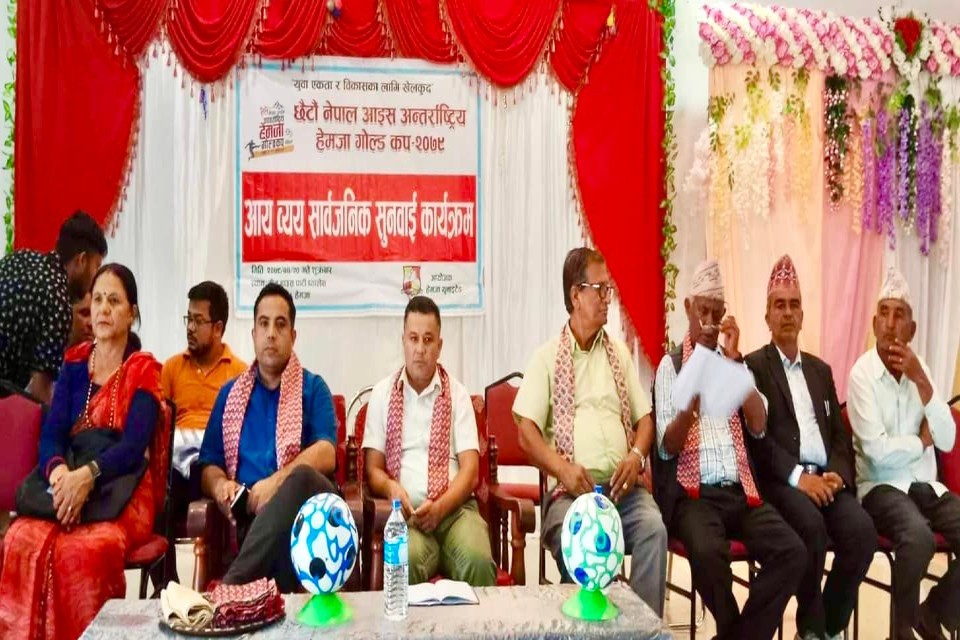 Hemja United, Kaski has made a profit of NRs 10 lakh from Nepal Ice 6th Hemja gold cup football tournament.

The club informed the press on Saturday about the profit they made from the event.

Avenir FC, Cameroon had lifted the trophy plus NRs 6 lakh.

Club president Ekendra Kunwar thanked everyone for their support.

Pokhara 25 ward chairman Motilal Timsina and other guests were present in the program.



POKHARA STADIUM - 10% WORK IS STILL LEFT