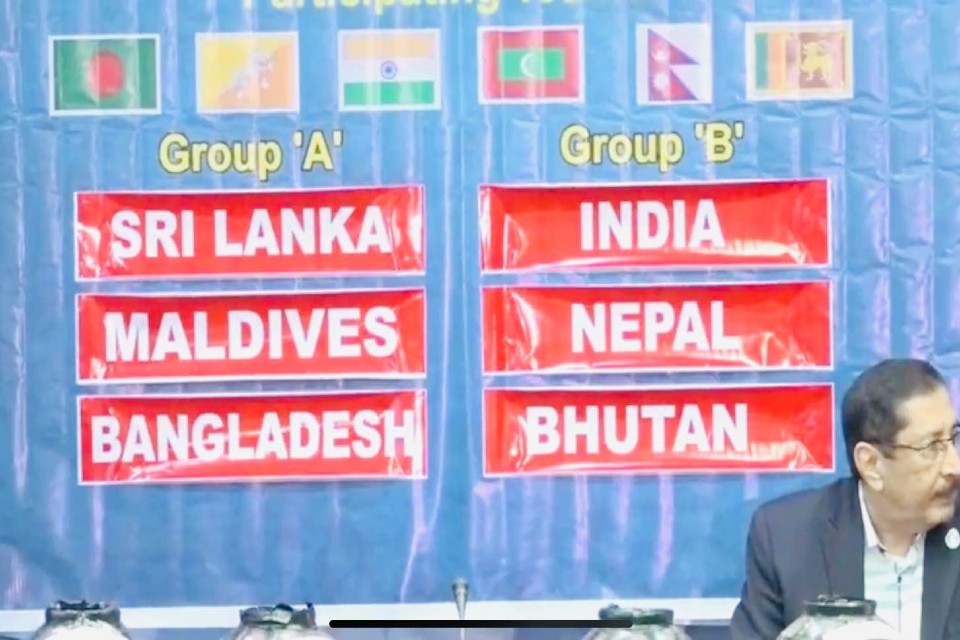 Nepal U17 has been gouped with India and Bhutan in SAFF U17 championship to be played in Sri Lanka.
South Asian Football Federation (SAFF) held a draw in Dhaka, Bangladesh on Saturday.

Six SAARC nations are taking part in the event except Pakistan.

Group A: Sri Lanka, Maldives, Bangladesh

Group B: India, Nepal, Bhutan

The event will be played from September 5-14, 2022.