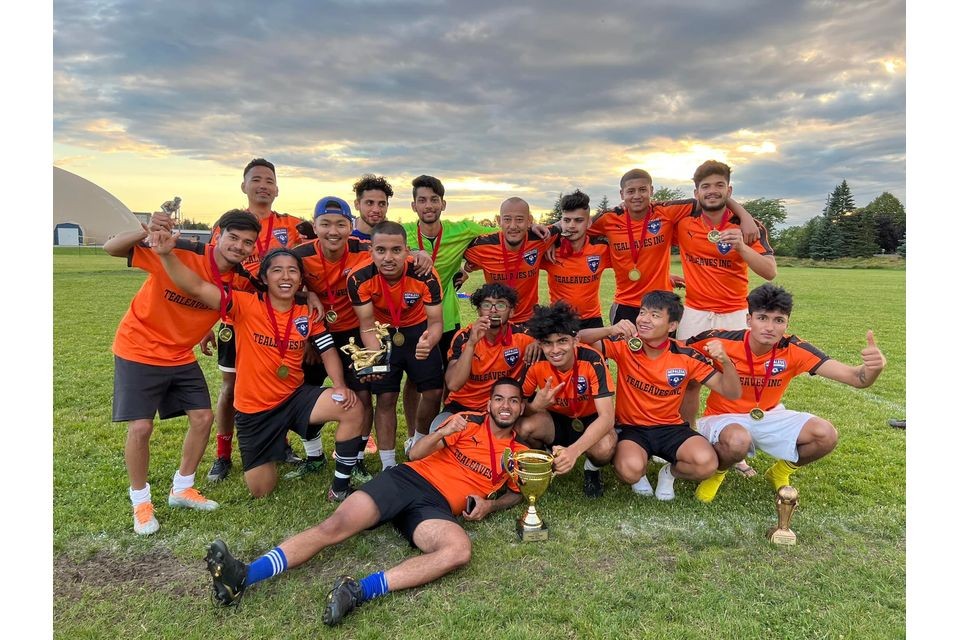 Nepalese Peels Football Club has won the title of the first-ever Rajdhani Cup organized in Ottawa, Canada. Peels clinched the title by defeating Toronto Nepali Football Club in a competitive match. In the two-day competition held on Saturday and Sunday, the Baglung Sewa Samaj team came third.
The winners received three thousand dollars along with a shield and certificates while the runners-up and the third-placed team received two and one thousand dollars respectively.
Shubham Pandit of the Golden Globe Peels Team was named the best goalkeeper, and Sonam Gurung of the Peels Team bagged the highest scorer award and the best player of the tournament award.
Organized by the Nepalese Canadian Association of Ottawa and the Rajdhani Rhino Football Club, the first of its kind, a total of eight teams, including one from the United States, took part. Along with the main competition, football games for children, women and men over 45 years of age were also organized.