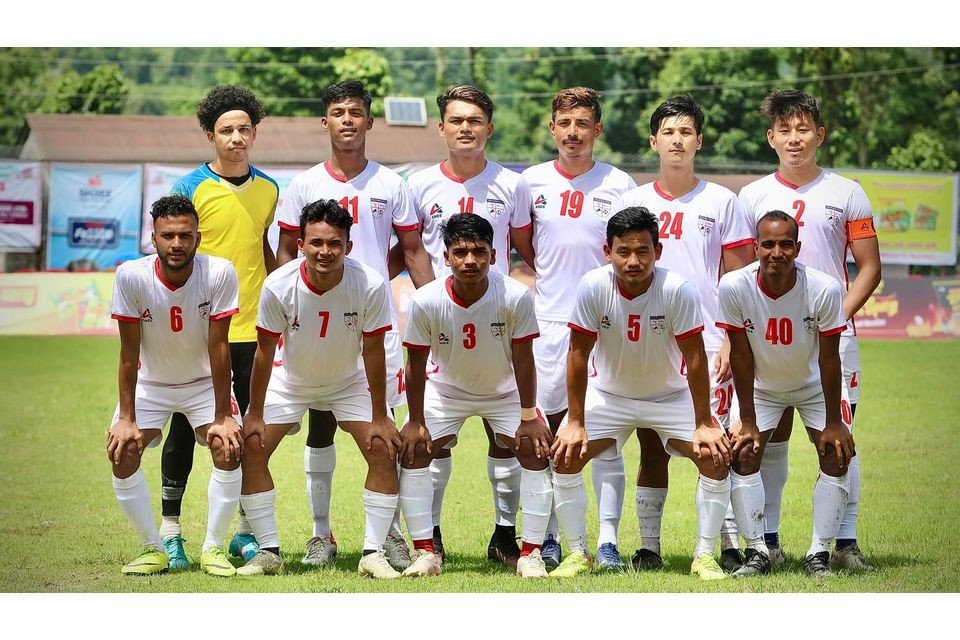 Church Boys United have made it into the semifinals of the the sixth Nepal Ice Hemja Gold Cup International Invitational Football Tournament going on in Pokhara..
In the match played at Gaurishankar Stadium in Hemja, Pokhara-25, Church Boys United defeated Kalika Sports Academy, Chitwan 1-0 to make it into the final four.
Ashish Chaudhary scored the game's only goal in the 53rd minute of the match.
Ashish, who scored the only goal in the game, was also named the player of the match. He received Rs. 5,000 in cash.
According to the organizers, Khumaltar Youth Club, Kathmandu and Bagmati Youth Clun will face each other tomorrow.
The winner of the tournament organized by Hemja United, Pokhara will receive Rs. 6,00,000 including the title and the runners-up will get Rs. 3,00,000.
POKHARA STADIUM - 10% WORK IS STILL LEFT