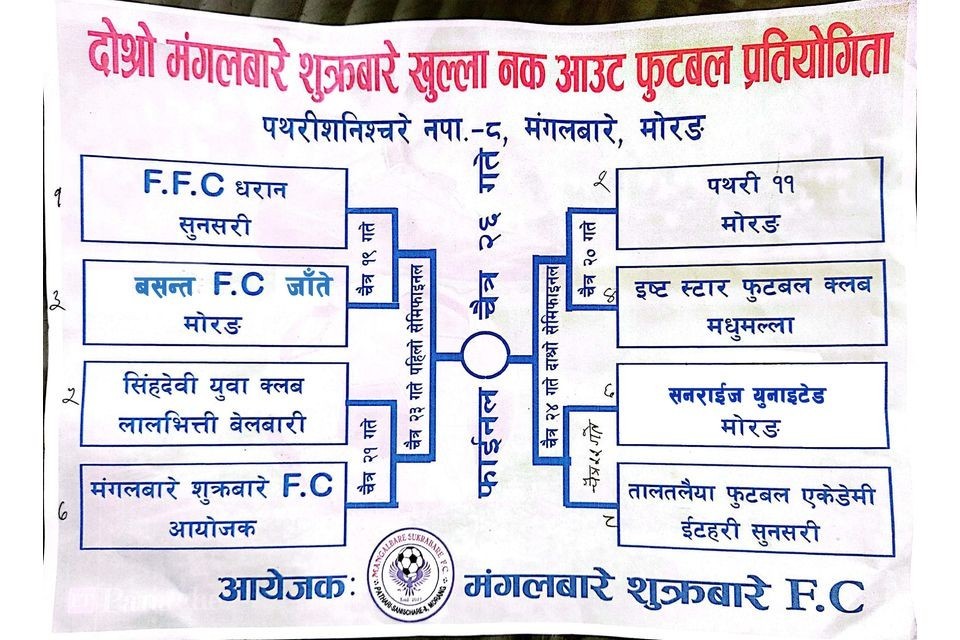 Shimhadevi FC, Lalbhitti have qualified for the final of the second Mangalbare Shukrabare Open Knockout Football Tournament going on in Pathari Shanishchare-8, Samal Dada ground in Morang. They defeated Basanta FC, Jate 5-4 in a shootout to advance to the final.
Santosh Danuwar, Shimhadevi GK was declared the player of the match and received Rs 1,500 in cash.
The winner of the competition will get a cash prize of Rs 55,555 and the runner-up will get Rs 35,555 including trophy medals and certificates. The Man of the Match of each game will get 1500 cash prizes, the best player will get 5000 cash and the player who excels in each category will get 3000 cash prizes.
6th Rumpum Udayapur Gold Cup: Morang Stuns Nepal Police - MATCH HIGHLIGHTS