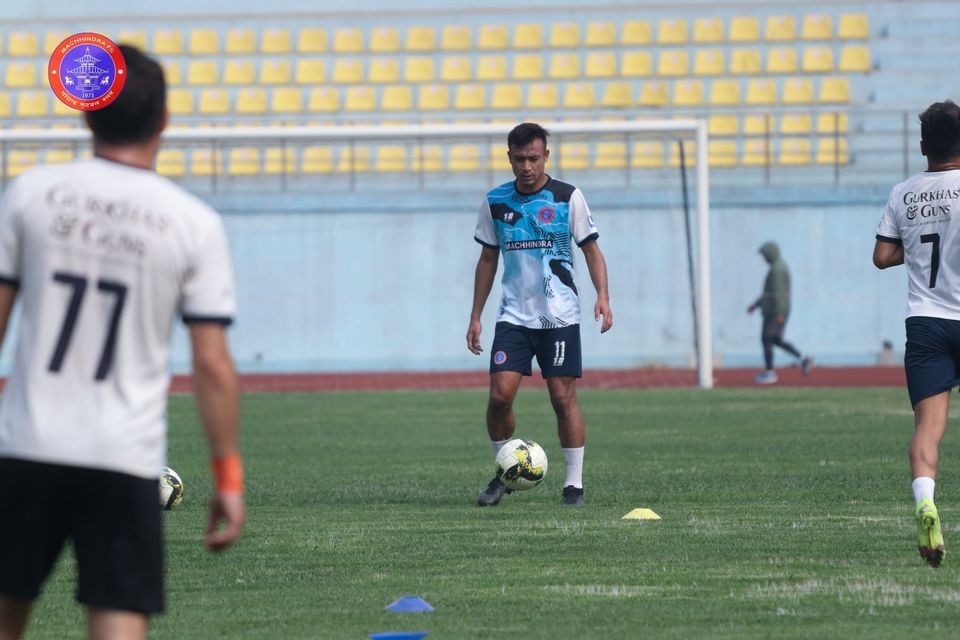 All preparations have been completed for the match between Machhindra Football Club and Sri Lankan Club Blue Star in the play-off of AFC Cup Qualifiers.
A Division League champions Machhindra FC held a press conference on Saturday to inform that all preparations for the game have been completed. Machhindra will compete with Blue Star on Tuesday. The match between Machhindra and Blue Star will be played at Dasharath Stadium at 5:00 PM.
It is going to be a multi-event day as Sabin Rai and his band are also performing before the match at 2:00 PM. The prices of the tickets for the match have been fixed at Rs. 1000 and Rs. 500.
If the Lions win the match, they will play another qualifier against ATK Mohun Bagan, India on April 12. They can only play AFC Cup if they beat another team further in another qualifier on April 19, 2022.
6th Rajarshi Janak Cup: Machhindra FC Vs Far West XI - Match Highlights