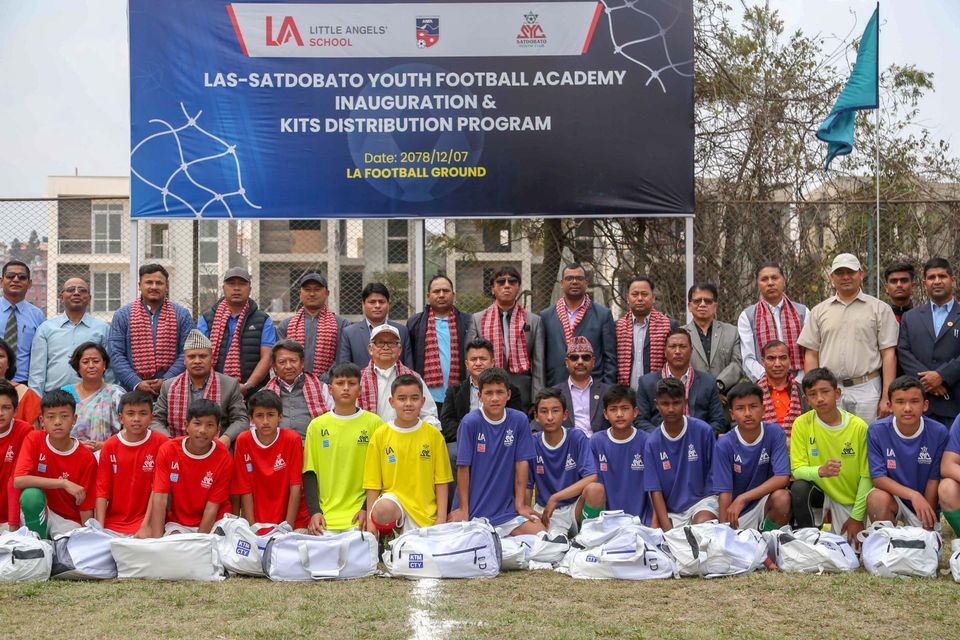 The LAS-Satdobato Youth Football Academy has officially been inaugurated at Satdobato Youth Club. The academy has been inaugurated in coordination with ANFA.
At an event held at the Littel Angels School's ground, ANFA President Karma Tsering Sherpa was also present.
Kits were also distributed to the players during the program.
A Division clubs are coordinating with other parties to open their academies in their bid to get the AFC license to participate in AFC tournaments. Recently, Sankata Club and Nepal Police Club had also opened their academies.
5th Jhapa Gold Cup: Satdobato Youth Club Vs APF FC