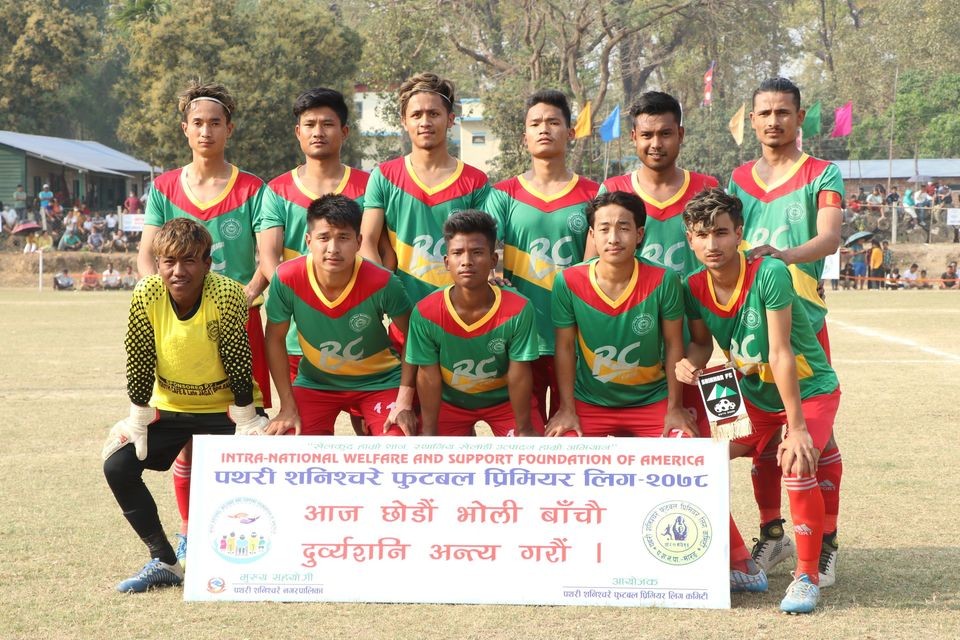 The Real Brothers have qualified for the final of the Pathari Shanishchare Premier League with a 1-0 win over Shikhar FC today.

Tirtha Raj Basnet scored the only goal of the match in the 36th minute of the match. The Real put Shikhar under pressure from the very start. Shikhar FC were wasteful towards the end of the match and had to face elimination.

Tirtha Raj Basnet was named the player of the match.

The Real Brothers will now face New Star FC in the final on Saturday. New Star defeated 10 Nabodaya yesterday to make it to the final. In their previous encounter early on in the season, The Real had defeated New Star FC 3-0.

The winners of the tournament will receive 2.5 lakh rupees while the runners-up will receive 1.5 lakh rupees. The player of the tournament will receive Rs. 12,500 while the best players in different positions and the best coach will receive Rs. 7,500 each.
6th Rumpum Udayapur Gold Cup: Morang Stuns Nepal Police - MATCH HIGHLIGHTS