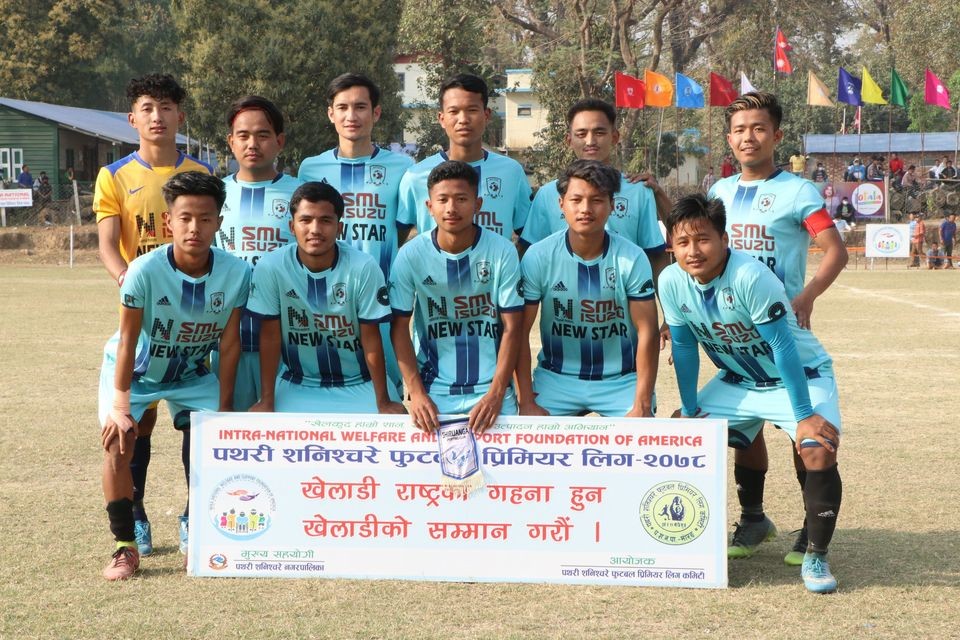 New Star FC emerged victorious in the Sunday encounter at the second Pathari Shanishchare Premier League happening in Pathari Morang.

New Star FC defeated Sirijunga FC 2-1 today to get all three points. New Star have qualified for the semifinals with this victory while SIrijunga are out of the tournament.

Safal Angbohang gave Sirijunga the lead in the ninth minute of the match. Samir Magar equalized for New Star FC in the 38th minute of the match while Junior Sawa scored the winner in the stoppage time towards the end of the match to give New Star the victory.

Amar Yakkha of New Star FC was named the player of the match and received Rs. 3,000 in cash prize.

The Real Brothers and Devigunj FC will face each other tomorrow.

The winners of the tournament will receive 2.5 lakh rupees while the runners-up will receive 1.5 lakh rupees.
6th Rumpum Udayapur Gold Cup: Morang Stuns Nepal Police - MATCH HIGHLIGHTS