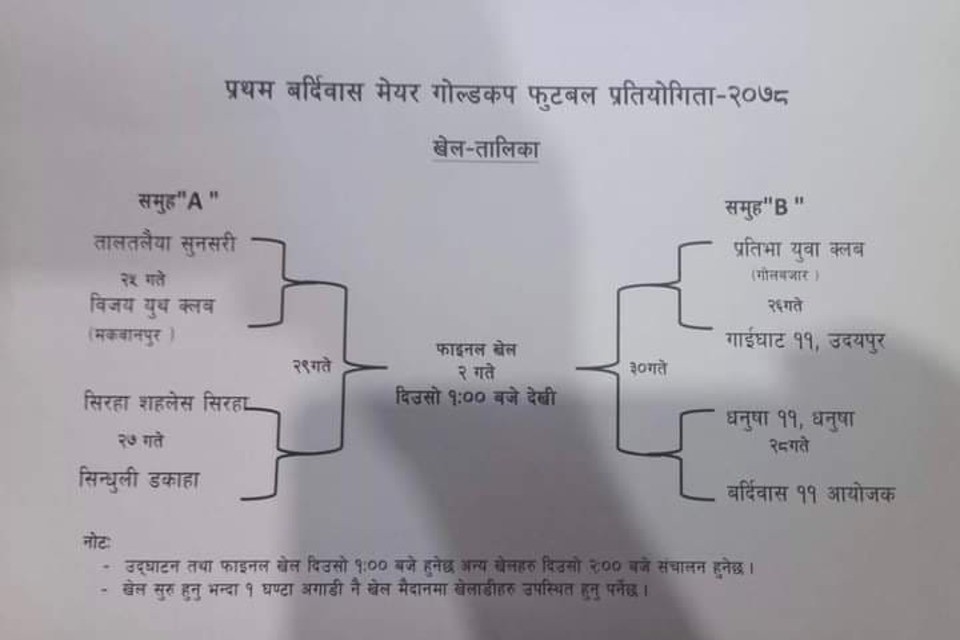 Salahesh Youth Club has come out victorious in today's match at the Bardibas Mayor Gold Cup. Salahesh defeated Namuna Janauthan Youth Club 2-0 in the match held on Friday.
Rupak Lama and Armand scored for Salahesh in the 56th and 70th minute of the match for Salahesh.
Rupak was also named the player of the match.
The winner of the tournament being organized in Bardibas, Mahottari will receive two lakh rupees while the runners-up will receive one lakh.