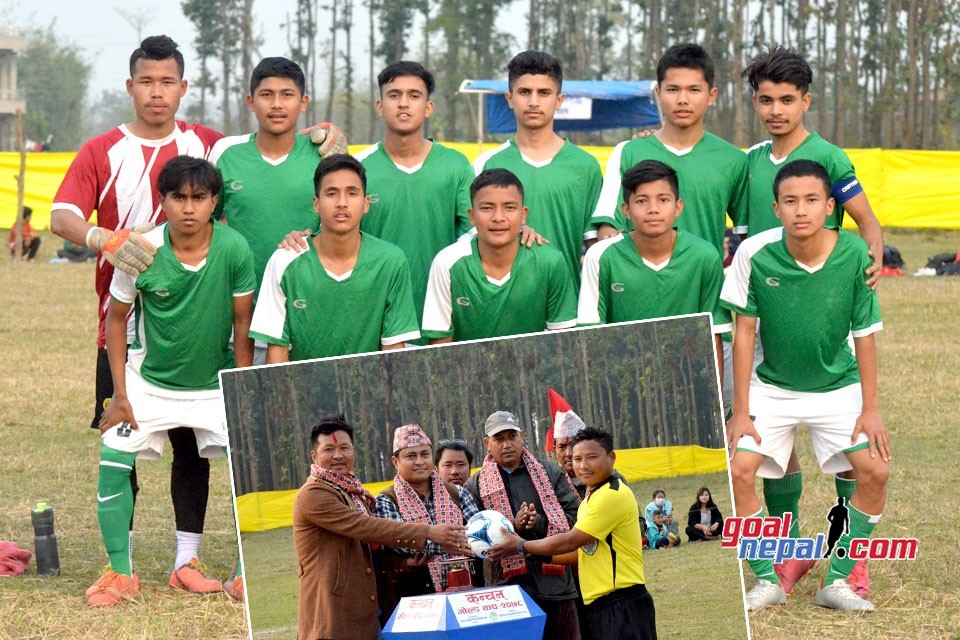 The Kanchan Gold Cup open knockout football tournament kicked off on Friday in Rupandehi's Kanchan village. The inaugural match of the competition, which took place at the local playground in Diyo Bazaar, Kanchan Village Municipality-4, saw ANFA Academy, Butwal get off to a winning start.

In a tiebreaker, ANFA Academy defeated Kanchan-11 3-0. Prior to that, both teams had played to a scoreless draw in the allotted time. ANFA Academy goalkeeper Nishan Rana was named player of the match.

With this victory, ANFA Academy has advanced to the competition's semi-finals. The second quarterfinal will be played tomorrow between Farsatikar Youth Club and Saina Maina Sports Committee, Rupendehi.

Durga Singh Chhetri, Chairperson of Kanchan Village Municipality Ward No. 4, and Prakash Thapa, Chairperson of Himalaya Community Development Center, Kanchan-4, Diyo Bazaar, had previously inaugurated the competition.

According to Prakash Thapa, chairman of the organizing body, the winner of the competition, which includes eight teams, will receive 1,51,000 rupees in addition to the title, while the runner-up will receive 1,00,000 rupees.