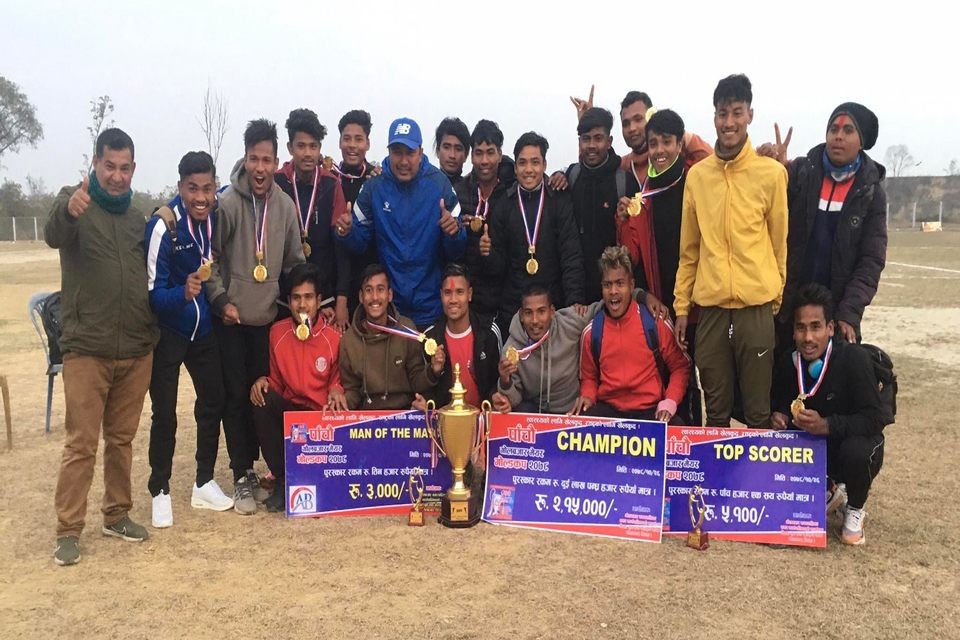 Birgunj United have lifted the title of the fifth Golbazar Mayor Gold Cup 2078. Birgunj defeated Golbazar Prativa Club, Golbazar with a solitary goal to lift the title. Bibek Chaudhary's 38th-minute goal proved to be enough for the Parsa outfit to bag Rs. 2,15,000 of prize money. Runners-up Golbazar received Rs. 1,15,000.
Goalscorer Bibek Chaudhary was adjudged the player of the match in the final.
The best players of the tournament in different categories were also awarded in a ceremony after the final. Runners-up Golbazar dominated in the individual awards. Sagar Shrestha, Safal Lama, Kiran Lama, Arjun Bharati and Nischal Lama of Golbazar were awarded as the best goalkeeper, best midfielder, best defender, emerging player and player of the tournament respectively.
Birgunj's Kripakant Chaudhary bagged the award of the highest goalscorer of the tournament. Every individual award winner received Rs. 5,100.
The tournament organized by Golbazar Municipality, Education and Sports department, Golbazar, Siraha was held with the slogan, "Sports for health, sports for the nation".