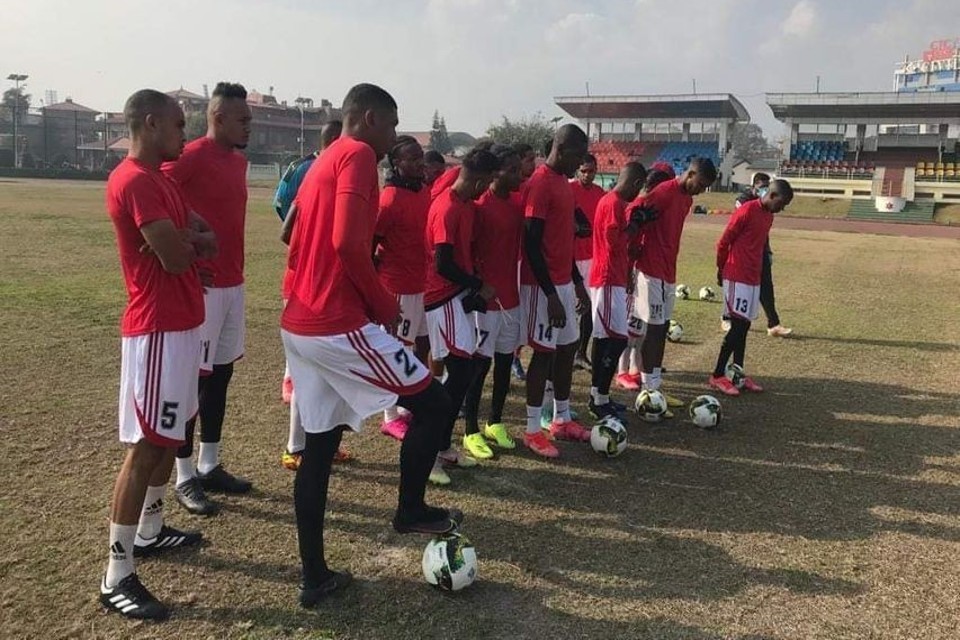 The Mauritius National Team which is preparing for the friendly vs Nepal on Saturday has announced that two of their players who had previously tested positive for COVID-19 have tested negative and will join the team for training today afternoon.
Kerlson Agathe and Loic Michel will be able to rejoin the team and participate in training. Hans Patate and Walter St Martin will still need to isolate.
Meanwhile, two more positive tests have come out as well. Midfielder Pascal Colin and Abdool Madarboccus, a part of the medical staff have tested positive.
Mauritius will be taking the field on Saturday at 4:45 PM at the Dasharath Stadium in Kathmandu in the first friendly between the sides.