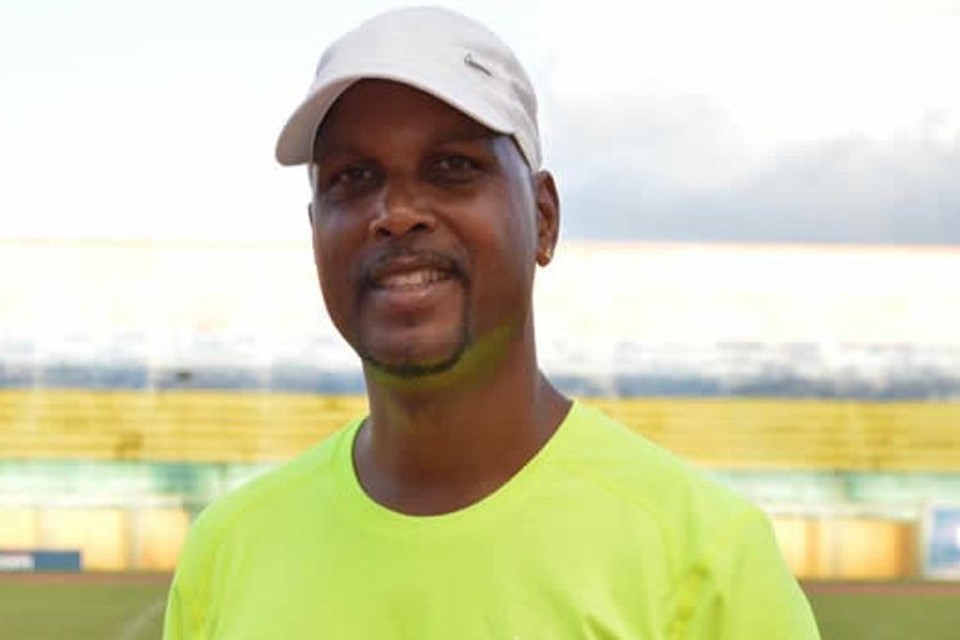 On January 29 and February 1, Mauritius will meet Nepal at the Dasharath Stadium in Kathmandu. And the Mauritian team is gearing up for the two friendly matches. We had a chat with the Mauritius head coach to talk about their team, the friendlies and more.
Tony Francois, the coach of the Mauritius national team, has claimed that his players have adapted well to the Nepali environment and would give their all in the two upcoming friendlies scheduled as part of their preparations for the AFCON 2023 preliminary qualifiers.
It is currently summer in Mauritius, and according to Francois, the team had to adjust to the cold weather of Kathmandu at first. Aside from the weather, COVID has limited the amount of gaming time that this group of players has had together. In Mauritius, there haven't been any local tournaments in over a year, and the national team hasn't played together in a long time.
Francois seemed slightly concerned with the national team's lack of playing time. "Back home, life has been difficult. With the amount of football we've played with Covid, it's been a disaster. We also have a new coaching staff and a new coaching team. We hadn't played much in two years since the country was on lockdown", Francois told GoalNepal.
However, the new staff has been preparing the team from the ground up, starting with 50 players and narrowing it down to the current roster. And this particular group has been training together for the past two months.
Francois, who is relatively new to the national team setup, has been attempting to implant a new philosophy in the national camp, and according to Francois, the new staff has been giving their all. He also mentioned that Nepal has been progressing rapidly in recent years, but that his team, which includes a few young guns, will make this a competitive match.
"Nepal is an excellent team. In the last few years, they've improved and played a lot." Francois remarked comparing to the lack of game time his team has faced lately. "We expect a tough game, but it will be really fascinating since we have a few young players, so we expect the match to be entertaining for both sides because both teams have distinct approaches and identities," said the coach.
The Mauritian man, who has been a wonderful servant of Pamplemousses SC in Mauritius, has chosen the players who are playing their club football in Mauritius and has left out those who have play their club football elsewhere. Francois feels that the youngsters would have many opportunities to demonstrate their abilities in 180 minutes of football.
Mauritius is gearing up for the AFCON 2023 preliminary qualifiers, which are rapidly approaching. When asked how much these two matches will aid in their preparations, the coach commended ANFA for holding these matches in such a short amount of time, noting that these two matches will be beneficial.
"These aren't competitive games, but they'll certainly help us prepare for the prelims, which are in less than two months," Francois said. "And we owe a debt of gratitude to ANFA for arranging these two matches so quickly." It was going to be a tournament with a couple more teams, but we decided to keep it to just two friendly matches," he added.
Francois has been studying the Nepal national squad and the football they've been playing since the matches were announced. He also mentioned the differences in how African and Asian teams approach their games.
When asked how he expects Nepal to play, Francois said, "In Africa, you have a lot more physicality, and in Asia, you have a lot of activities on the pitch, and the players, they'll be hard to contain because the coach, his philosophy is more attacking than it used to be in the past, and the players are fast."
In preparation for the friendly, Mauritius has been training at the Army headquarters in Kathmandu and the ANFA Complex in Satdobato, Lalitpur. Francois told us that the squad is preparing for the weather that would be present during the two evening matches and that they were holding evening training sessions during the time of the friendlies to acquire a better feel for the matches.
In terms of football infrastructure, Francois believes Nepal and Mauritius are not far apart. According to Tony, the pitches they've been training on are in the same condition as the ones they have at home.
"We're used to tough conditions because pitches in Africa are notoriously terrible. Sometimes it's just sand, and other times its tall grass," Francois explained. "In any case, arriving in Nepal early has aided the players' adaptation."
Only one-third of the Dasharath Stadium capacity will be available to fans for the two friendlies, according to ANFA. Meanwhile, Francois dismisses any fears he may have about performing in front of the home fans.
"Having a home ambiance in the stadium is always nice. The environment will be difficult for the away team to play in, but our players will give it their all," Francois said confidently of his team.
"We're excited to play since we haven't played in a long time."