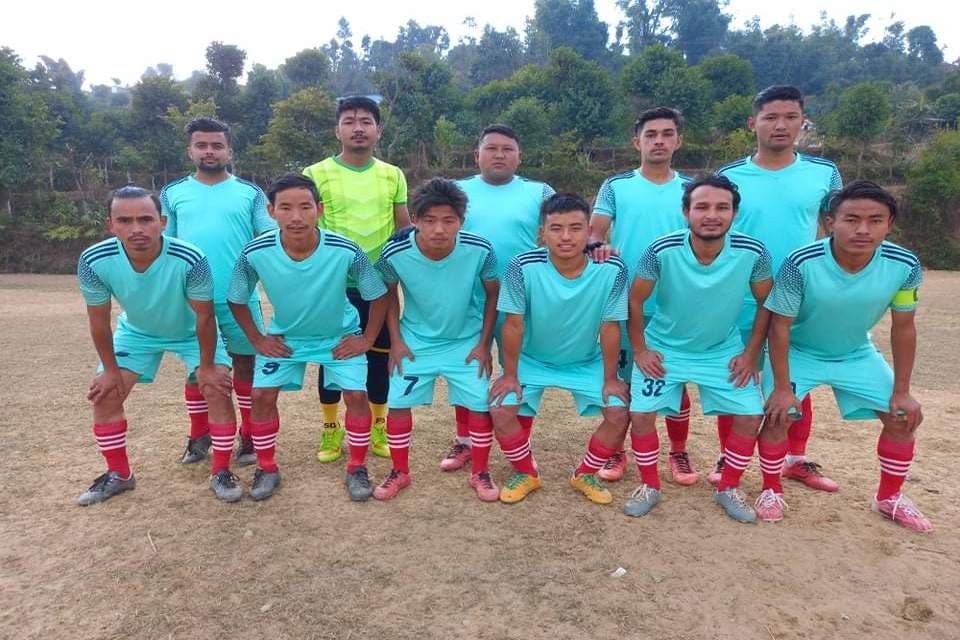 Kirat Youth Club has secured a place in the semifinals by defeating Itahari Football Club 2-1 in the first quarterfinal of the second Khuwafok Gold Cup 2078 today.
Sangam Limbu scored in the 9th minute of the first half to give the Kirat youth team the lead while Joshan Rai from Itahari leveled the score through a penalty after a handball awarded them one.
In the 41st minute of the second half, Sangam Limbu scored the second goal to ensure the victory of the team. Similarly, Sangam Limbu was declared the man of the match.
Rara Football Club defeated Urlabari Football Club 3-2 in the second quarter final match today. Rara Football Club took the lead early on with a goal from team captain Biren Limbu and in the 20th minute, Nitesh Limbu equalized for Urlabari.
Sabin Adhikari scored in the extra time of the first half to give Rara a 2-1 lead, while Biren Limbu scored his second individual goal in the 56th minute to give Rara Football Club a 3-1 lead. Although Pasang Tamang pulled one back for Urlabari, they could not overcome the defeat. Biren Limbu was declared the man of the match.
The semi-final matches will be played tomorrow. The first match will be between Kusume Signing Club vs Kirat Youth Club and the second match will be between Khuwafok Football Club (Organizers) vs Rara Football Club.