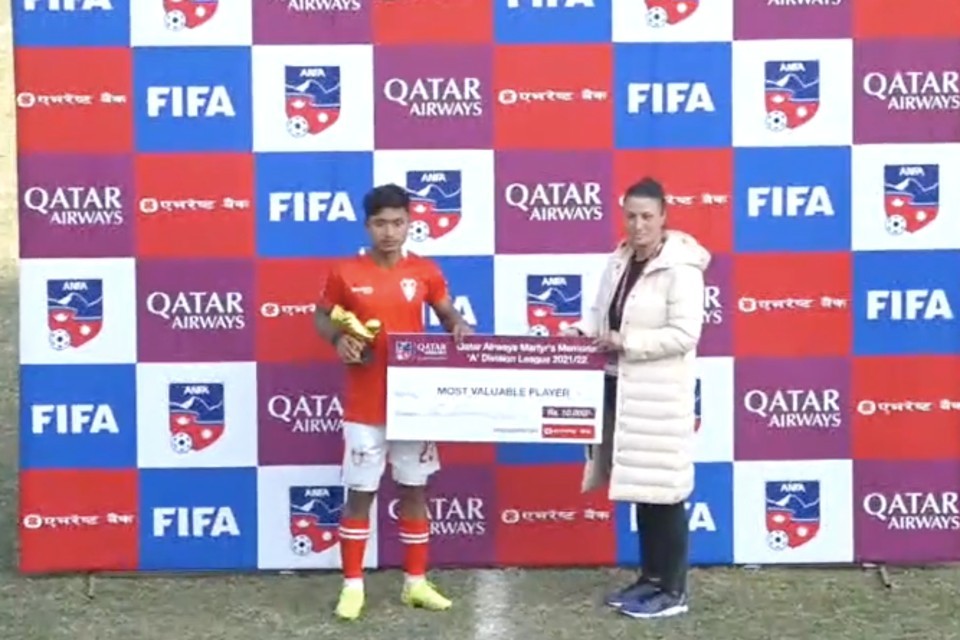 Brigade Boys Club and New Road Team have ended their match on a stalemate in the ongoing Martyr's Memorial A Division League.

The match ended 0-0 at the Dasharath Stadium in the first game on Monday.
In a rather uneventful match, both teams did not manage to create a clear-cut chance to get the all-important goal and get all three points in their bag.

NRT were mostly trying to put crosses from the left in the first half but were unsuccessful in getting a goal.
Both goalkeepers didn't have much to do in the entirety of ninety minutes.
Shishir Lekhi of Brigade Boys Club was adjudged the player of the match.
Brigade Boys Club remain undefeated in their campaign and get to four points from an available six.

New Road Team meanwhile have opened their account with the first point of their campaign.