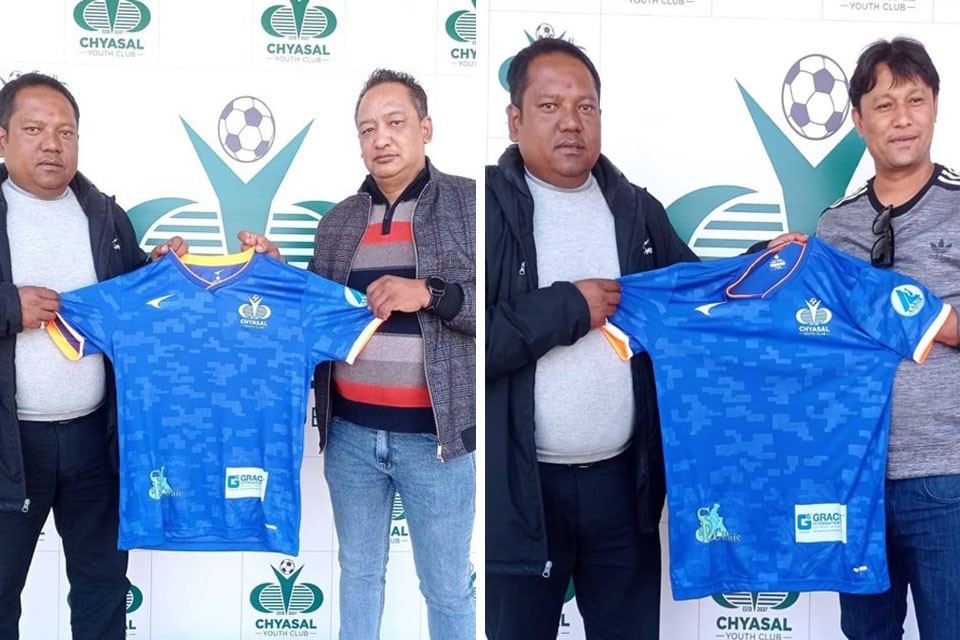 Chyasal Youth Club, which is garnering buzz by recruiting many players for the A Division League, has got two new sponsors for the league.
The club is now also sponsored by Aakar Construction and Samjhana Laboratories for this season.
The amount of the sponsorship and other agreements have not been disclosed by either side.
Chyasal exchanged agreements on Sunday.

On behalf of the club, Chairman Ramesh Byanjankar, and Ravi Byanjankar for Aakar Construction, and Urdip Joshi for Samjhana Laboratory signed the agreement.
Remember, in the ongoing league, Chyasal is in the eighth position of the league table with 3 points from 2 games.
Qatar Airways Martyr's Memorial A Division League: Chyasal Youth Vs Sankata Club