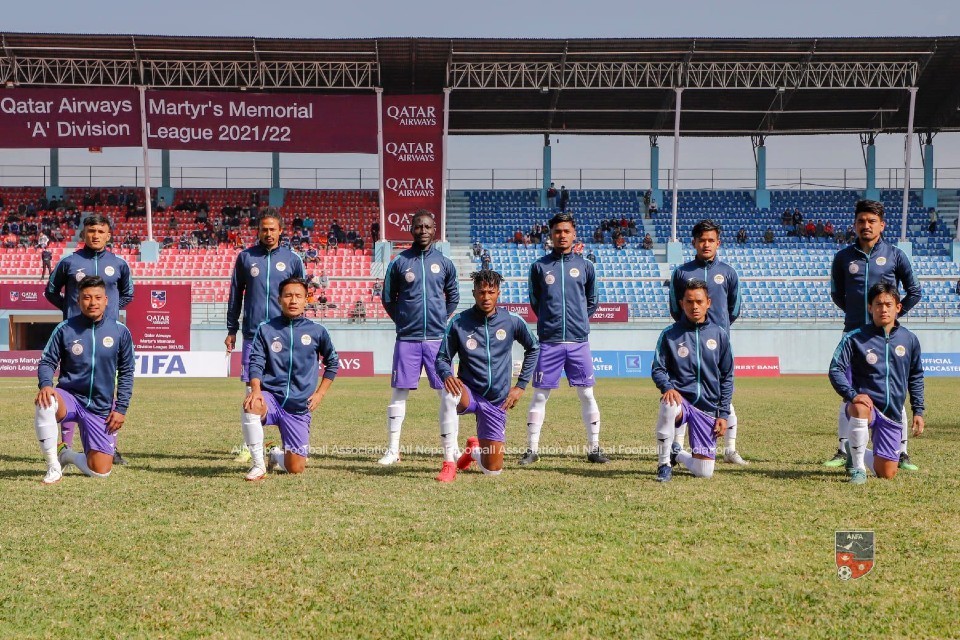 Sankata club defeated Friends Club 2-1 in Martyr's memorial A Division league on Friday.

Fode Fofona scored the match winning goal for Sankata club.

Earlier, Prakash Budhathoki scored the goal for Friends in 42nd minute.

Niraj Basnet equalized the score in 57th minute and Fode Fofona scored the winner in 87th minute.