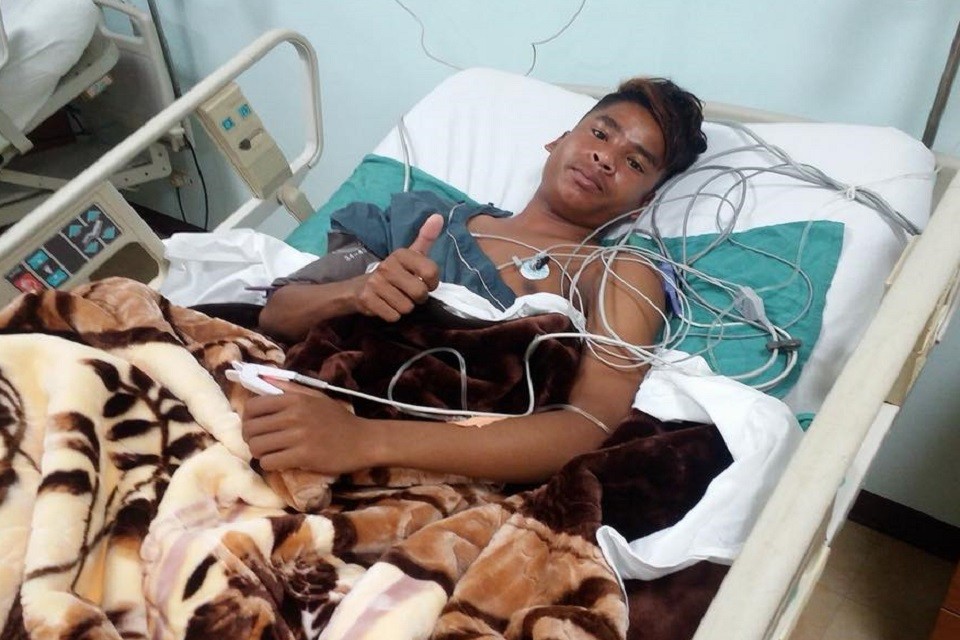 Prolific Nepal U16 striker Birjesh Chaudhary has undergone under knife to treat troubled knee.
Chaudhary had his torn ligament and was succsessfuly operated on Monday.
He will be out from the field at least for few months.
If you think his two goals against India in AFC U16 qualifiers were awesome, don't forget to send speedy recovery message in the comment box below.
Japanese Kids Paying Respect To U12 Team From Nepal