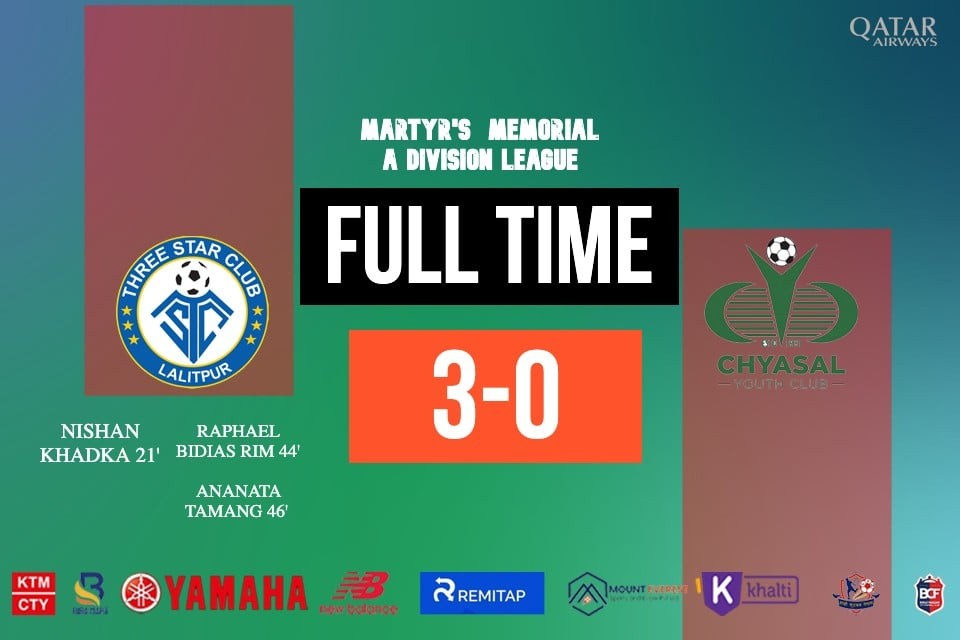 Three Star club has trounced high spending Chyasal youth club 3-0 in A Division league played at Dasharath stadium on Saturday.

Star performed a commanding game and put pressure on Chyasal throughout the match.

They took a lead in 21st minute through a magnificent free kick goal from Nishant Khadka. CYC had a chance to level the score but Italian Bikash Mereagliya squandered the spot kick in 25th minute.

Stars made it 2-0 in 45th minute through Raphel Rim.

Ananta Tamang made it 3-0 with his trademark slicing header right after the break.

Nishant Khadka became the player of the match and received Nrs 10,000 cash.