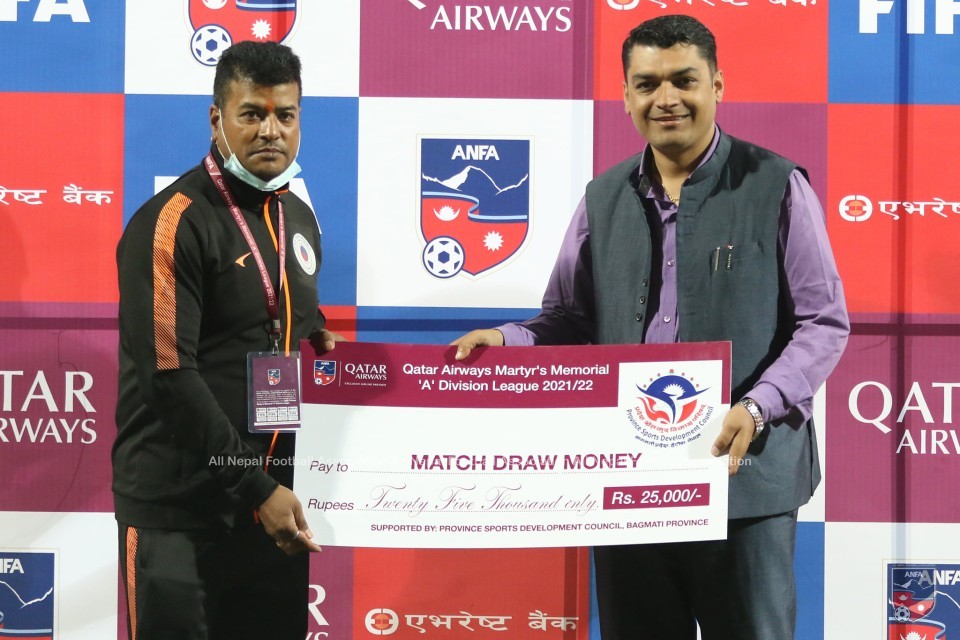 Friends club and Satdobato youth club have received NRs 25,000 each for a draw in the opener of Martyr's memorial A Division league 2021.

Satdobato dominated the play but they were settled down for a draw by Kopundole based club.

ANFA has made a provision that the winning team will get NRs 50,000 and Nrs 25,000 each if teams play stalemate.

Club officials received Nrs 25,000 cash each after the match at Dasharath stadium on Friday.