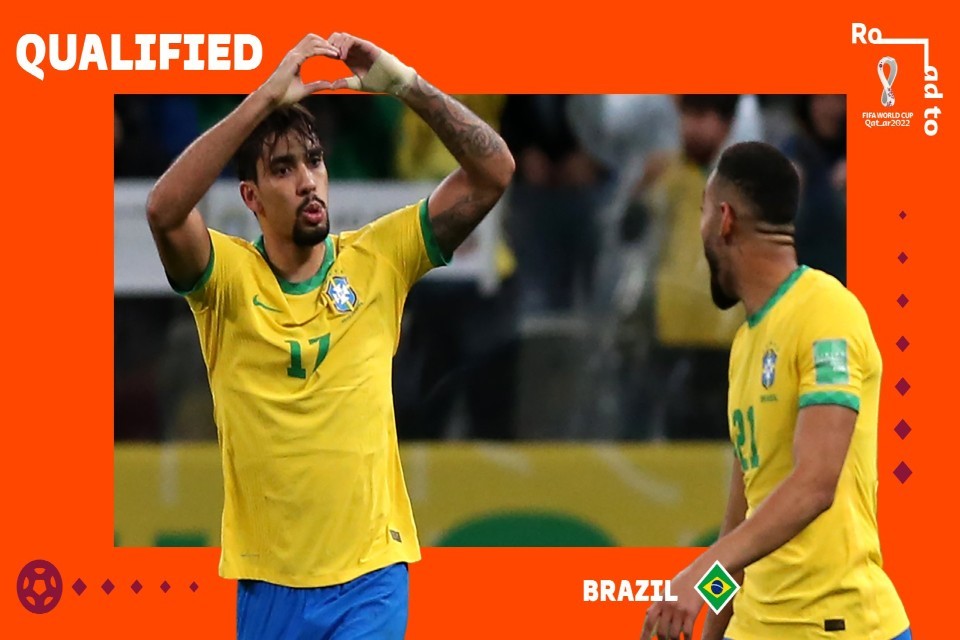 Brazil have become the first team from CONMEBOL to make it to the FIFA World Cup 2022 hosted by Qatar in November-December.

They qualified after a 1-0 win against Colombia at home thanks to a Lucas Paqueta goal in the 72nd minute of the game.

Brazil are top of the table in CONMEBOL qualifications with 11 wins out of 12 matches and no loss. They face their arch-rival Argentina next on Wednesday morning. Argentina are second on the table having played 11 games with 25 points.

Ecuador and Chile hold the next two automatic qualification spots with a playoff position held by Colombia right now.

The fifth placed team will have to go through a playoff procedure against one of the teams from Oceania/Pacific region.


🇧🇷 Congratulations Brazil 👏👏👏

👑 The five-time #WorldCup champs become the first South American nation to win their way to Qatar 2022 ✈️🇶🇦 pic.twitter.com/WCeKIWT1hi

— FIFA World Cup (@FIFAWorldCup) November 12, 2021